Inside the walls of Tony Singh's personal study, the creed of living to serve weights down any man that walks in. Donned on the walls are living reminders of the calling, with keys from city government academies and proud momentos of his beginning years of service. As Singh ascends now to his spot on city council, let there be no doubt this is a man born for the job.
Singh's life trajectory has lead him here, through love and through fate. Born in India, the councilman made the journey to the United State in a quest for his masters degree in science. Spending time in Houston, Dallas and even in Des Moines, Iowa, Singh's path has been scattered to say the least. Through it all though, he always kept his passion for helping others. A meeting a bookstore, however, changed his life forever.
"I met my wife at a bookstore. She has her degree in social work and that is something I have always loved. We talked about it and I told her about my interests. She told me there is no money in social work, but there is in engineering," Singh said.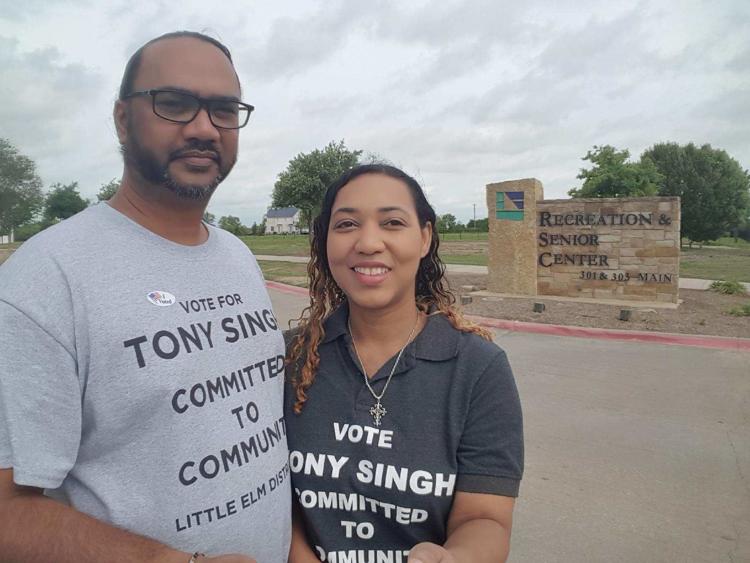 An engineer by degree himself, Singh felt his future wife's degree was just meant to be. Once he settled in Little Elm, he slowly carved out his dream life of service. In 2017, Singh earned the key that hangs on his walls by proudly graduating the city government academy. There he continued to meet people, like Town Manager Matt Mueller, and learn of more ways to serve.
Within the last three years, Singh has amassed a community service record that is quite possibly unmatched. He became a member of the Planning and Zoning commission, citizen's patrol, the Make 380 Safe program and volunteered with the fire and police departments. It was all about using his skills to benefit the community.
 "One of the things for my job is I learned to read architectural maps. From this skill, I joined the planning and zoning board. I just learned about every opportunity and kept saying yes," Singh said.
Fast forward to 2019 and Singh is saying yes and using his skills one more time; this time for city council. In an unmatched genuine campaign style, he launched a winning campaign in a heated race.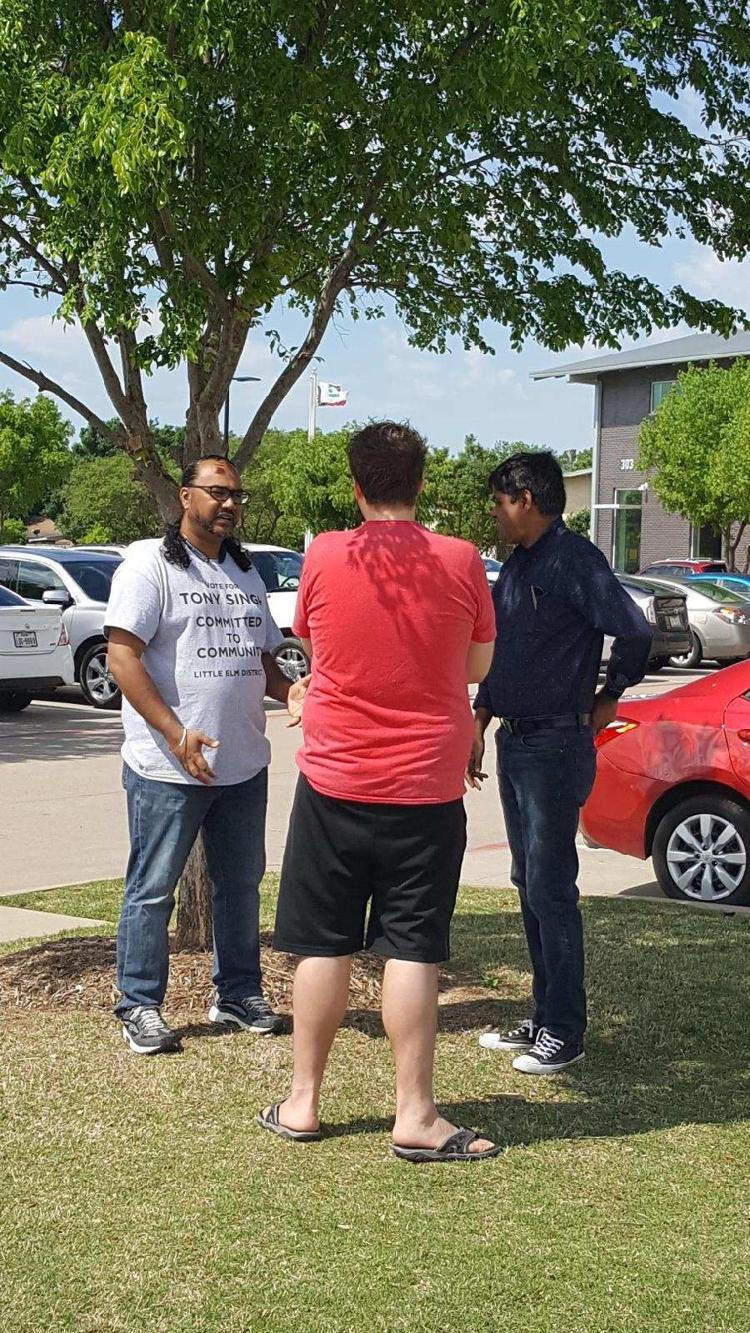 "One of my skills is communication and that is why I am running for city council. We have so many great programs but we need to communicate and inform residents about them. That is why I wanted to run," Singh said. "I talked to every neighbor I could, some for over an hour, and heard their concerns. I followed up with them about their problems and talked with Mueller to get answers. One person said they hadn't had a city council member knock on their door in 17 years."
An agenda of communication, Singh has bold ideas of a town that is informed and active in local government. A humble leader himself, his style and story do the talking for him. Singh talks of story that brings emotion to his heart and serves as a symbol of the future he will soon usher in.
"I was walking and talking with this one mother and her young daughter. The little girl was asking me questions and I was talking with her. At the end she turned to her mother and said I am going to a councilwoman one day. I went home and I told my wife that and told her that is why we do this. Everyone can be involved if a normal guy like me can go door to door and get elected," Singh said.
Accessibility is his signature. Walking in the streets and talking with whoever asks a question, don't be surprised when the next knock on your door is your newest city councilman reporting for duty.