Last Friday, a day before the El Paso shooting occurred, Northeast police may have thwarted a second Walmart shooting from taking place. 
On Friday evening, two police officers arrested an armed man at the Cross Roads Walmart just minutes away from the town of Little Elm. 
John Richard Watson, a 20-year-old man from Aubrey, was arrested in the breezeway of the Walmart where the shopping carts were located. Watson had a handbag in his possession, where he was carrying a fully armed weapon.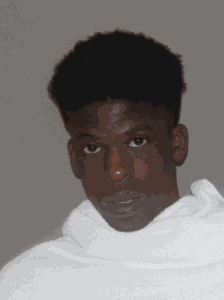 "The male tried to escape detention, resulting in a physical altercation occurring in the shopping cart breeze way. A physical fight that only lasted a minute or two resulted in the arrest of the individual," Northeast police said in a statement. "During this encounter the 20-year-old male (from rural Denton County), was in possession of a blue handbag. During the physical altercation, the male involved fought to maintain custody of said bag."
Police were called to Walmart for a separate indecent, but an employee of the establishment called attention to Watson's "suspicious" behavior. According to the police report, the suspect had been hovering in the breezeway for an extended period of time. Employees indicated they thought he was a new hire and was on his break. When the staff recognized that he was not an employee, they alerted the police officers in the store.
"The reporting employee stated the male had been in the store for such a long period of time that they assumed he was a new employee," police said. "Our NEPD Officer located the subject still inside the shopping cart breezeway, making contact with him to check his status. The male claimed that he was waiting for an Uber shuttle and needed the store's WiFi to keep in contact with the responding Uber driver."
According to Northeast police, "several" things that Watson said to the police officer served as red flags. Watson said he had only been in the breezeway for a couple of minutes, when employees said otherwise. He also was only able to identify himself verbally, lacking physical identification. When police ran checks on Watson, they found "multiple warrants outstanding." 
The handgun on Watson was stolen and connected to a residential burglary case in a separate city. Watson also had warrants out for driving while intoxicated and a failure to identify intent to give false information. He is being charged on several counts and is in the Denton County jail. 
"The male suspect was arrested and booked into the Denton County Jail for failure to identify intent to give false information, driving while intoxicated, resisting arrest, search, or transportation, unlawful carrying a weapon, and theft of a firearm," police said.
Northeast police urged residents to feel safe in the community and at the Walmart. They insured people that they continue to work with the employees of the store to make the environment as safe as possible. 
"So many times we hear about how bad some people presume that our Walmart store in Cross Roads is. How dangerous it seems to be because so many incidents occur in or around the facility," police said in a statement. "The Northeast Police Department has a great working relationship with our Walmart staff, who go above and beyond to work with us to ensure that our store is a safe place to shop."