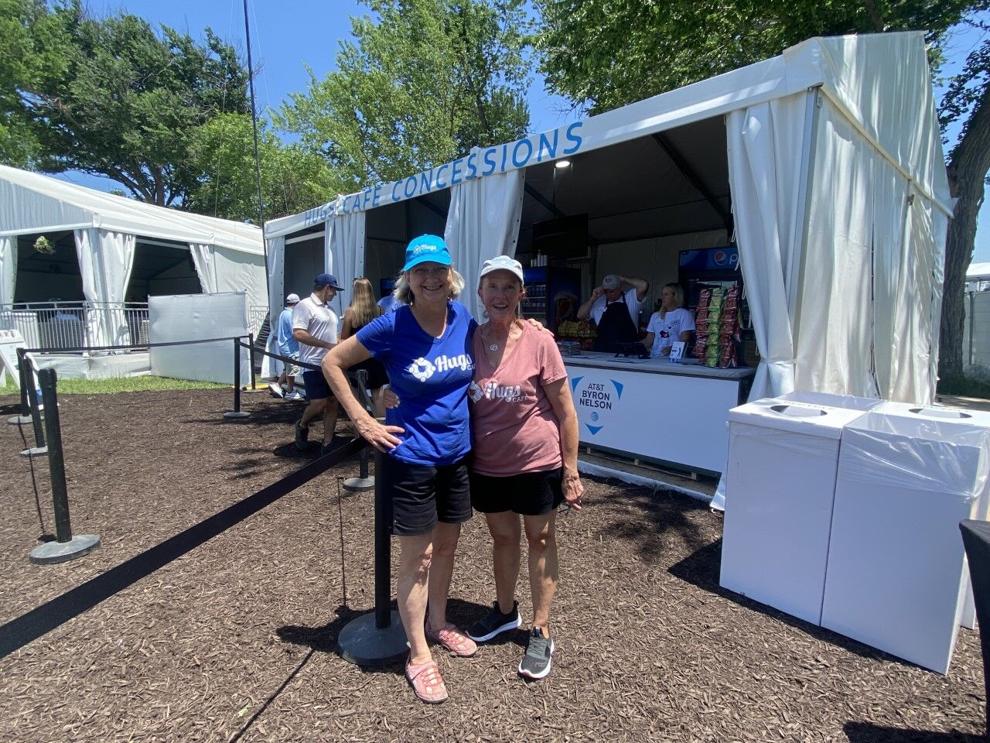 Just off of the 14th hole at TPC Craig Ranch, the Hugs Café, Inc. team is hard at work. 
Sandwiches are being prepped, food is being moved and Ruth Thompson, the cafe's founder and president, is on the phone ordering more onions.
This is the first time the café, a McKinney nonprofit whose mission is to provide training and employment for adults with special needs, has been able to prepare and distribute food from on the tournament course. However, it's not the first time the organization has had a presence at the Byron Nelson.
Last year, as the tournament was held for the first time in McKinney at limited capacity, Hugs Café prepared dishes from a McKinney event center to be taken to the tournament.  
"And we did such a good job last year that they wanted us back," Thompson said. 
Now, they're making three times what was produced last year. 
Thursday lunch consisted of making 450 of the cafe's signature chicken salad sandwiches, 450 chicken Caesar salads and 900 wedding day cookies — and that's just for the Salesmanship Club of Dallas. The food is also getting sold all over the course, too.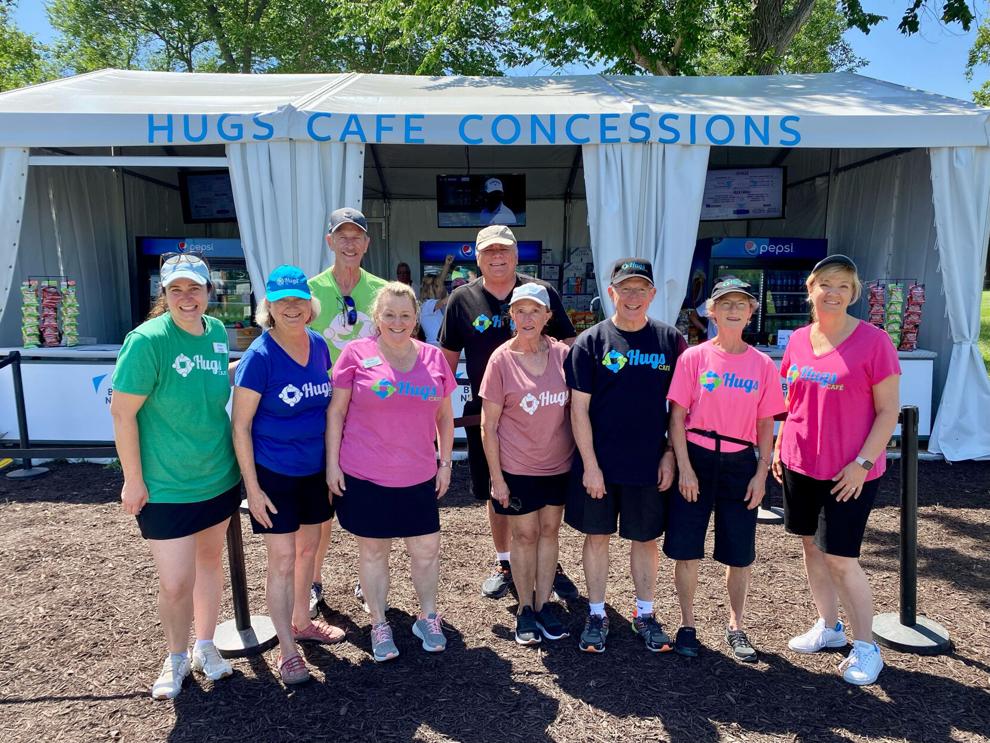 "What they do is we put them all together here, and at the end of the day or the first of the next day, they come back, they come here, pick up things and distribute them throughout the course," Thompson said. 
The cafe's presence at the tournament will also go toward supporting the nonprofit's mission. Hugs Café, Inc., most recently launched a Hugs Training Academy that will serve as an educational center for adults with intellectual and developmental disabilities who are looking for employment in food service and hospitality.  
Thompson said funds raised by the café during the tournament will go towards things like scholarships for academy students. 
"It's going to be huge in supporting the mission," she said.   
Through it all the cafe's teammates have been on site at the 14th hole. Thompson said that includes one young man who lives in the neighborhood and who hasn't been able to come back to Hugs Café for a while due to COVID-19 precautions.
"He came out yesterday and helped us, and he was just so excited to be back. So excited," Thompson said.