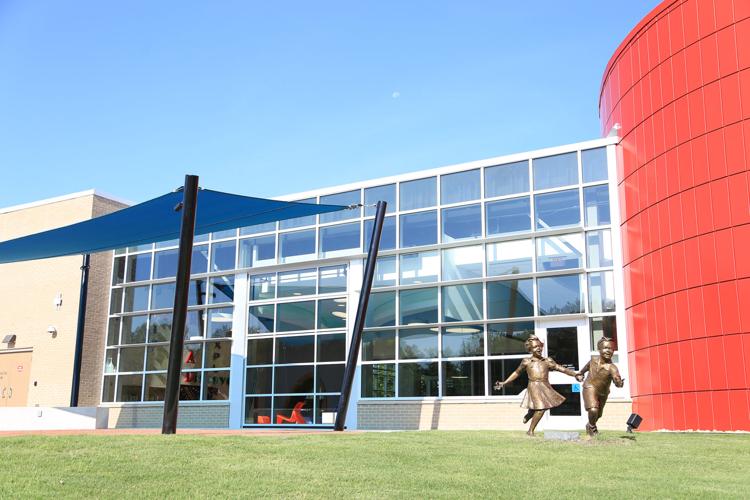 McKinney's John and Judy Gay Library recently reopened its doors for visitors with all new amenities.
Due to the city's growth, the McKinney Library System determined that the John and Judy Gay Library would lose its accreditation with the National Library Association unless another library was opened or the current one expanded. The renovations have been completed and include additional teen, adult and toddler areas, two multipurpose rooms, over 3,000 square feet of outdoor program space, 148 additional parking spaces, and extended the building by 15,000 square feet. 
For the new outdoor space, John and Judy Gay and the Friends of McKinney Libraries donated and raised the funds to install a bronze statue at the library called "Best Friends." The sculpture was created by Gary Lee Price, an award-winning artist and member of the National Sculpture Society. 
Judy Gay said the statue was chosen for several reasons, specifically the sculptor. 
Gay followed Price's work for several years. She always admired his galleries; however, the statues were expensive, so she didn't think it was realistic to acquire one for the library. 
Later, when she looked into Price's background she realized he was raised in an abusive household, which highly resonated with Gay because of her work with the Collin County Children's Advocacy Center, which works to protect, prevent and treat abused children. This cemented the decision to add one of his sculptures to the library.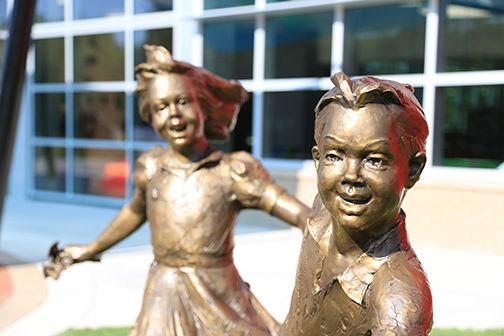 "I thought that it would be great to have an important sculpture like that in our library," Gay said. 
Gay eventually found "Best Friends," which displays exactly the message she wanted portrayed to guests. The statue, which was permanently installed outside the library Thursday morning, symbolizes a freedom that is felt in childhood. Gay said she hopes this will translate into the lives of the people who see Price's sculpture at the library. 
The city planned to have a grand opening in late spring, but it has been postponed due to COVID-19. A possible joint grand opening is in the works with the McKinney Senior Recreation Center, which is in the midst of renovations.