The 2019 North Texas Walk for Apraxia event will be held on October 26th, 2019 at the Myers Park Show Barn to benefit children with apraxia of speech. Registration begins at 10 a.m. with the walk beginning at 11 a.m.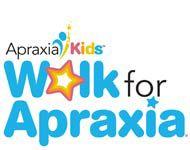 Childhood Apraxia of Speech (CAS) is a motor speech disorder that makes it difficult for children to speak. Children with the diagnosis of apraxia of speech generally have a good understanding of language and know what they want to say. However, they have difficulty learning or carrying out the complex sequenced movements that are necessary for intelligible speech. 
The Walk for Apraxia is held across the country as a means to heighten awareness and raise funding in the hopes that all children with apraxia may have access to the support they need to find their voices. The Walk is open to all adults and children. Proceeds from the Walk for Apraxia benefit the mission of Apraxia Kids.
"The Walk recognizes and celebrates children with apraxia of speech during the medal ceremony, when each child is called by name, applauded and given a medal," said Walk Coordinator Breanna Waldrup. "Emotionally, the event is more than just a Walk because it gives children with apraxia of speech the opportunity to meet other children with similar struggles. It is more than just a Walk because it gives families the opportunity to connect with other families who are facing similar challenges."
Raising awareness is one of the most tangible ways that communities at large can help children with apraxia thrive. Collective increased awareness means that children will be diagnosed faster, resulting in better, earlier intervention. Anyone interested in covering this event or the story of the walk coordinator can contact breanna@apraxiadallas.com or visit community.apraxia-kids.org/northtexaswalk.