Developer KDC topped out the new corporate headquarters for SRS Distribution Inc. in McKinney on Monday.
The four-story, 100,000-square-foot, Class A office building is located on 4.2 acres within McKinney's Hub 121, a 22-acre mixed-use development at the corner of the Sam Rayburn Tollway and Alma Road.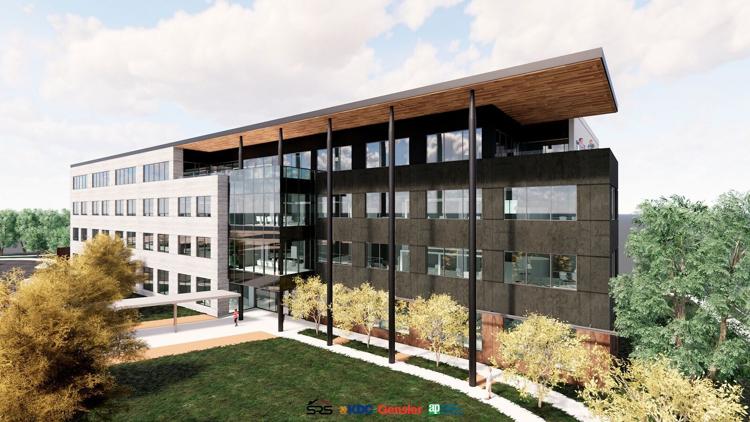 "We are extremely excited about the progress made to date on the new home for SRS and the Hub 121 project as a whole," KDC Vice President Peter Yates said. "Strong partnership with SRS, the city of McKinney and our design and construction team with Gensler and Adolfson & Peterson has been vital to the success of the project to date. Further, SRS' investment in this community has been a catalyst for the new development we are seeing at Hub 121 and Craig Ranch."
The new headquarters will have both indoor and outdoor amenities, along with conference and meeting space. The project is scheduled to be completed in late spring of 2020.
SRS Distribution building products distributors will use the new building as its new corporate headquarters and plans to add about 150 jobs over the next decade, bringing the total to 300 jobs in McKinney.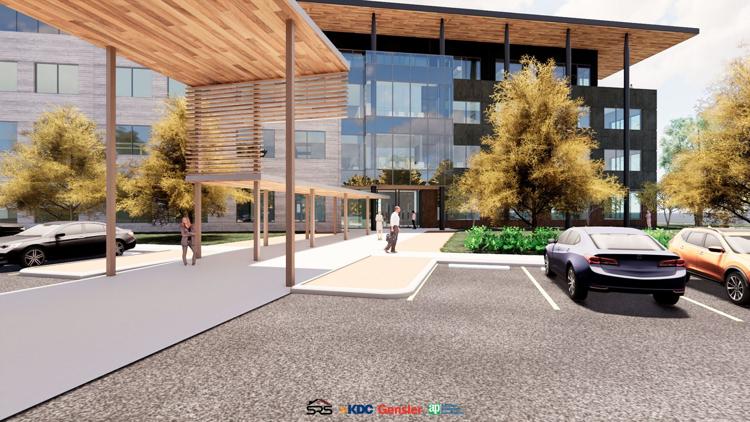 Gensler is serving as the design architect, with Adolfson & Peterson as the general contractor.
"It is exciting to reach this critical milestone and see SRS Distribution's vision for this new campus become a reality," Adolfson & Peterson Regional President Corbett Nichter said. "KDC has been a wonderful partner on this project and the strong commitment of Gensler and the AP project team will support a successful completion. This facility is an excellent addition to the city of McKinney."