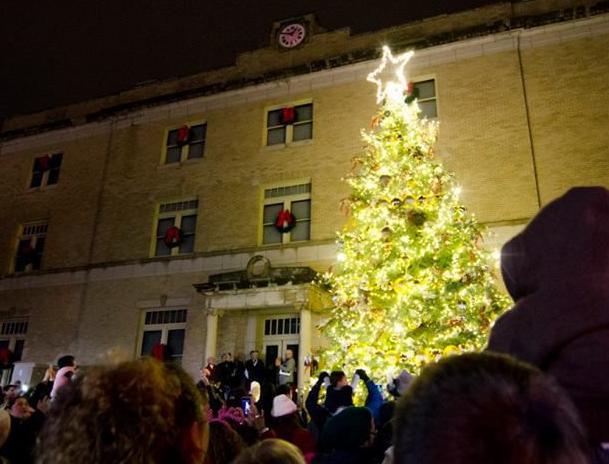 For the fifth year, Historic Downtown McKinney is raising funds for its community Christmas tree, the centerpiece of McKinney Main Street's holiday celebrations.
The campaign launched last Monday and still needs another $1,200 to reach its $3,000 goal.
The city will import a 34-foot blue spruce from Michigan, supported by corporate sponsors First United Bank and Texas Oncology.
The tree, which will grace the lawn of the McKinney Performing Arts Center, will be lit in the annual ceremony during Home for the Holidays at 6 p.m. Nov. 29. Home for the Holidays will continue throughout the weekend; times are 10:30 a.m.-9 p.m. Nov. 29 and 30, and noon-5 p.m. Dec. 1.
Ricki Derek & the Ho, Ho, Ho Orchestra will perform live after the tree lighting.
The first 100 people who donate $30 will receive a keepsake ornament. Anyone can make a donation of any amount to the campaign, McKinney Christmas Tree – A Gift to the Community, by visiting gofundme.com/f/rmkscw-mckinney-community-christmas-tree.