Fallen Warrior Portrait Project to add five new portraits to Hall of Heroes
The North Texas Fallen Warrior Portrait Project will present the portraits of five Collin County young men who died while in the service of the country in a ceremony at 11 a.m. Nov. 12 at the Russell A. Steindam Courts Building, 2100 Bloomdale Road, McKinney. The portraits will be added to the 59 already on display in the "Hall of Heroes" in the courthouse. There are 430 names engraved on the "Wall of Honor" at the Collin County Veterans Memorial Park in McKinney, and the goal of the project is to put as many faces as possible with those names. The five heroes to be honored are: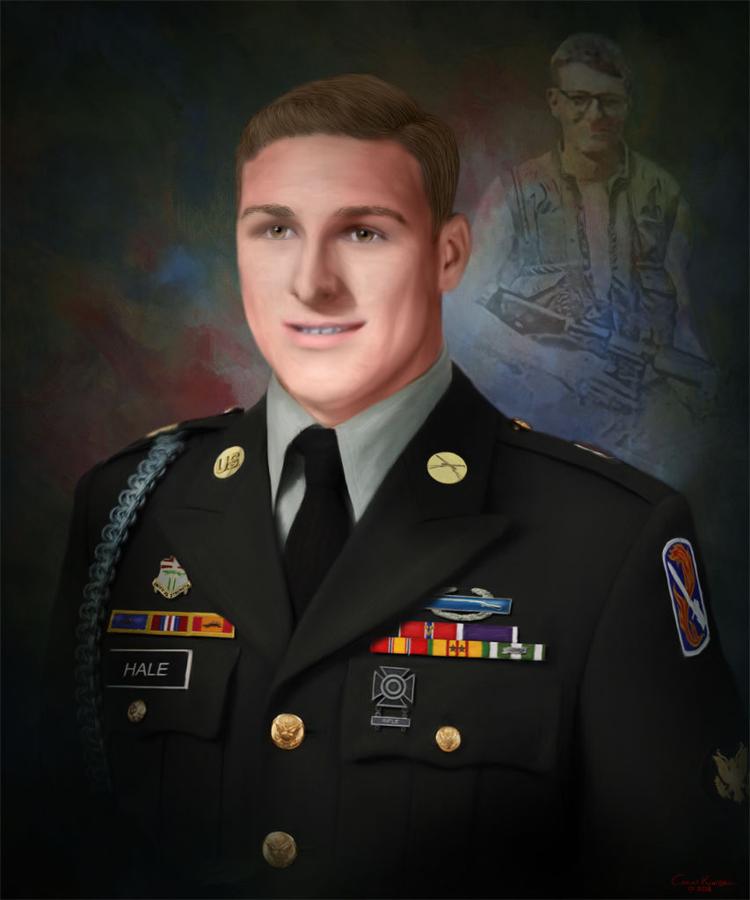 Lanny Hale, 24, and Jerry Wayne Combest, 25, were best friends, classmates and teammates at Wylie High School. Lanny, US Army, Sp4 Class, 198th Light Inf. Brigade, was killed in action February 8, 1968, as he led his squad across a wide rice paddy while under an enemy mortar barrage, at the Battle of Lo Giang, just south of Da Nang, South Vietnam.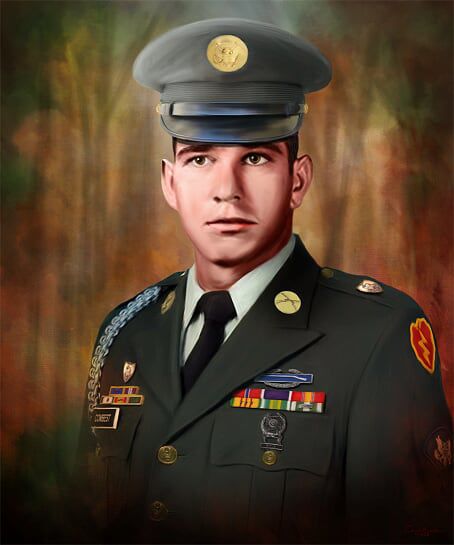 Jerry had been a pallbearer at Lanny's funeral and was soon after sent to Vietnam, where as a Sp4th Class, US Army, he served with the 25th Infantry Division. On August 21, 1968, Jerry led his Company into battle in a dark forest known as the Ben Cui Rubber Plantation. He was killed in action that day, just about six months after his best friend's funeral. Jerry Combest and Lanny Hale were awarded the Bronze Stat Medal and are buried at Wylie Cemetery.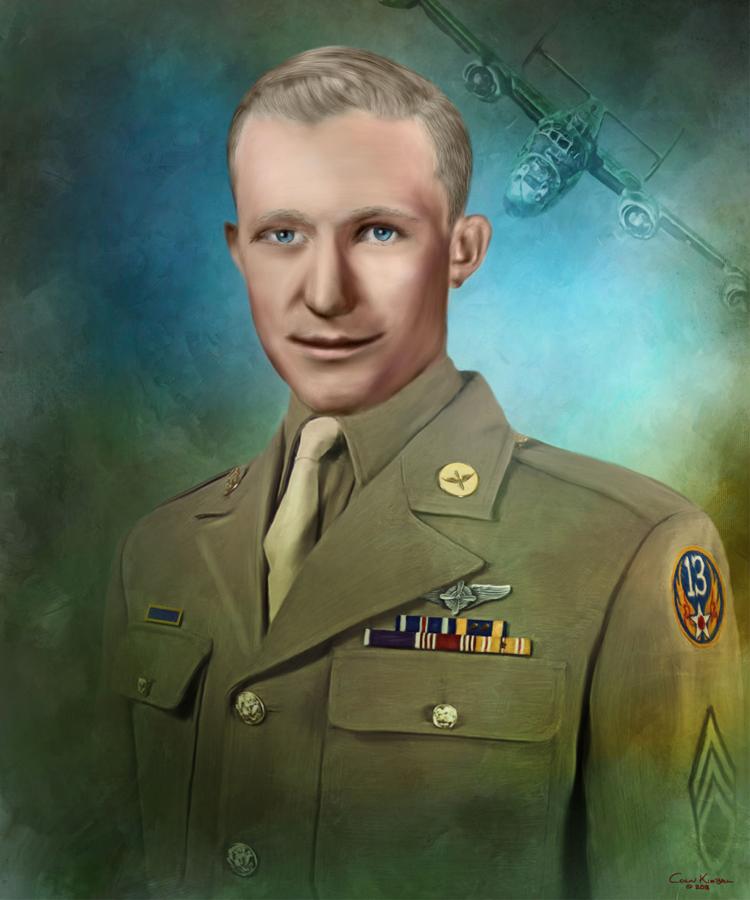 Jimmie Doyle, 25, McKinney. US Army Air Corps, S/Sgt. Killed in action September 1, 1944, when the B-24 Liberator of which he was a crewmember was shot down by Japanese forces over the Koror Passage, of the Palau Islands, in the South Pacific. Missing in action until his remains were discovered and returned to be buried at Lamesa Memorial Park, Lamesa, Texas, 65 years later in April 2009. He was awarded the Distinguished Flying Cross.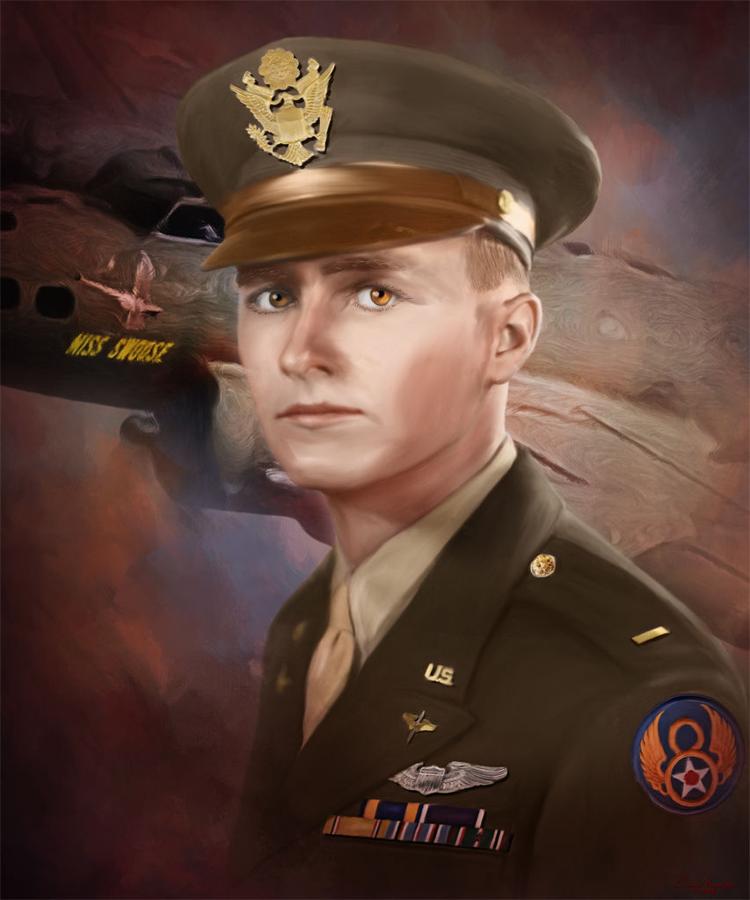 Lowell E. Kinney, 22, Celina. US Army Air Corps, 2nd Lt. 423rd Bomber Squadron, 306th Bomber Group, Heavy. Killed in action November 9, 1942, when his B17 Flying Fortress "Miss Swoosh" was shot down on a mission to St. Nazaire, France. Listed on the "Tablets of the Missing" at Cambridge American Cemetery, Cambridge, England, with a memorial marker at Cottage Hill Cemetery, Celina.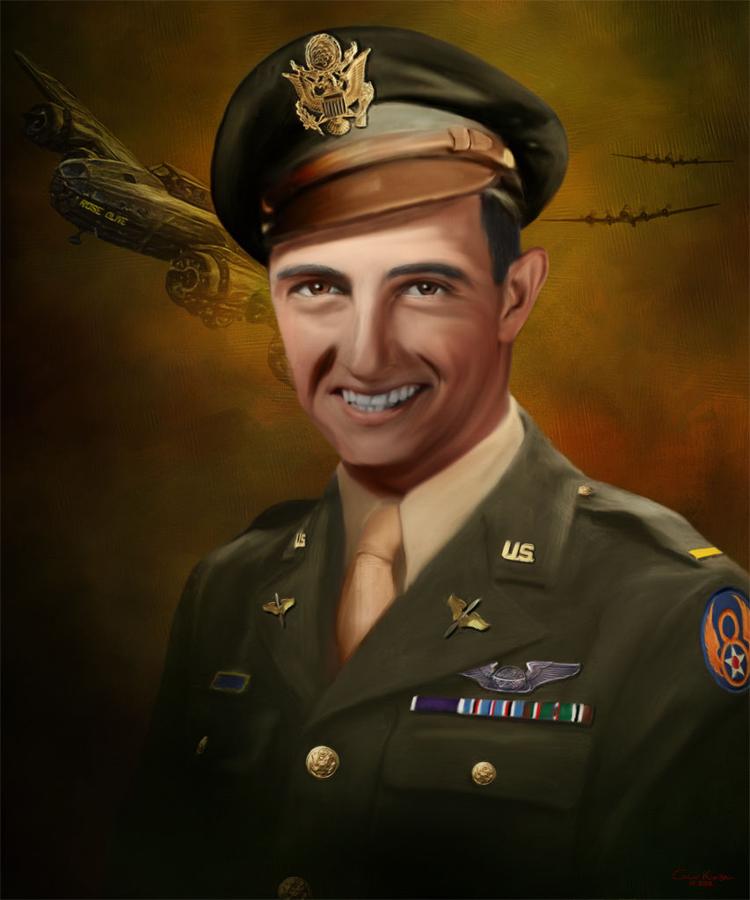 Jim B. Goodner, 21, McKinney. US Army Air Corps, 2ndLt. Bombardier/Navigator of B17 Flying Fortress, 612th Bombardment Squadron, 401st Bomb Group, 8th Air Force. Flew missions over France and Belgium. Killed in action April 11, 1944, when shot down over Germany on his third mission. Buried at Pecan Grove Cemetery.
The "North Texas Fallen Warrior Portrait Project" is privately funded and sponsored by American Legion "Bill Bryan" Post 110, VFW "Lone Star" Post 2150 and Collin County Freedom Fighters.com. The portraits are created by McKinney artist and US Air Force veteran, Colin Kimball, who donates his time and talents to this historic project.