McKinney Mayor George Fuller during Tuesday's council meeting read a proclamation recognizing the McKinney Fire Department for its efforts to educate the public about fire safety and prevention.
MFD holds its annual Safety Fair as part of Fire Prevention Month in October. This year's event was held Saturday at Kroger at University Drive and Lake Forest Drive. Department officials were on hand with MFD's Fire Safety House and information about cooking safety and more.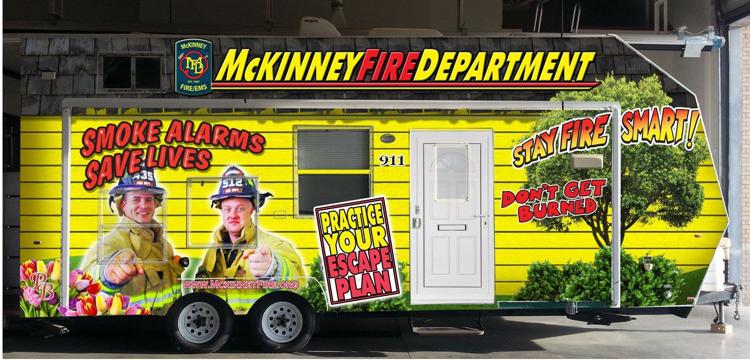 On Saturday, Oct. 12, Lowe's of McKinney will team up with First Alert for a safety education event that will focus on fire and carbon monoxide (CO) threats.
Each year, nearly 3,000 Americans die from home fires, while CO poisoning claims approximately 450 lives, according to the National Fire Protection Association (NFPA). The NFPA also reports that almost three of every five home fire deaths resulted from fires in homes with no smoke alarms (40%) or no working smoke alarms (17 percent).
"In order to help decrease home fire and CO poisoning incidents, people must be equipped with the necessary tools and knowledge," said Tarsila Wey of First Alert. "Protecting homes and families is our number one priority, and by partnering with Lowe's and local fire departments, we hope to help ensure the long-term safety of communities nationwide."
During the event, store associates and fire officials will host family-focused activities aimed at teaching families about smoke and CO alarms, and planning an escape plan. For the kids, Lowe's will hold a workshop building wooden fire trucks.
Lowe's is located at 2055 N. Central Expressway, McKinney.