Chef Adam West has cooked everywhere. The Garland native has hobnobbed with Dallas' elite in hotel restaurants and even opened a gourmet food truck. Most recently, he left The Porch on Henderson Avenue to bring his talents to the popular McKinney butcher's newest venture, Local Yocal BBQ. The restaurant, which opened last fall, features a barbecue-focused menu and downhome atmosphere you can only find in McKinney. West lives in Wylie with his wife (and high school sweetheart) and his two kids.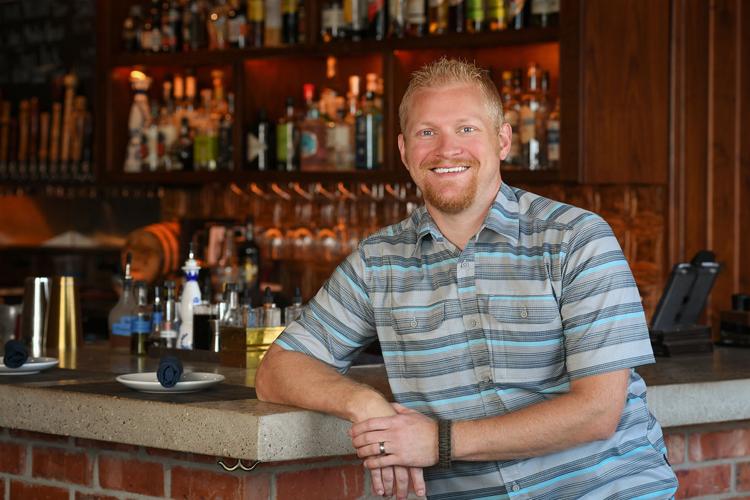 How long have you been a professional chef?
My first kitchen job was as a dishwasher when I was 15 years old and I've been in the kitchen ever since. I graduated a year early from high school and enrolled in the culinary program at El Centro College in Dallas. I graduated culinary school in 2005 and started managing kitchens when I was 21 years old. 
What was it about the craft that made you want to pursue it to begin with?
I always felt at home in the kitchen and really enjoy cooking as well as the hospitality that comes with this industry. Reading Kitchen Confidential by Anthony Bourdain while in culinary school certainly offered an interesting insight into this industry that was both intriguing and exciting.
Where did you learn it all?
I learned a lot through the El Centro College culinary program and had an apprenticeship as Chef Tournant at The Legacy Grill inside the Westin Stonebriar Resort in Frisco. I was fortunate enough to be invited to participate in El Centro's Hot Food Competition Team while in school and continued to compete for several years after graduating. Through the competition, I received American Culinary Federation medals in Orlando, Chicago, Dallas and Houston.
How does Local Yocal stand out from other restaurants you've helmed?
We really strive to be unique in our approach to genuine hospitality while presenting unpretentious, southern inspired favorites. Our owner, Matt Hamilton, sets the tone making every guest feel welcome as he floats around the dining room, saying hello to every customer.
Local Yocal is known for its commitment to quality and sustainability. Why do you think it's important to keep those tenets at the forefront when it comes to food?
Food is one of the most important things in nearly everyone's life! It brings people together, provides nourishment, and makes us feel good! The quality of the food we provide is a direct reflection of our commitment to the local farmers and ranchers who tirelessly go the extra mile in an effort to make their product the best it can be.
Do you have a favorite menu item at Local Yocal?
This would have to be a tie between the Smoked Red Pepper Pimento Cheese, 20oz Bone In Wagyu Ribeye, and the Smoked Chicken Fried Steak. Each is unique in their own way and all three equally reflect who we are, part steakhouse, part smokehouse, and all Americana.
It's finally getting cool enough to grill outside again. If you had to narrow grilling down to the most important protip, what would it be?
Don't touch it! The meat will usually let you know when it's ready to be turned.
How do you come up with new creations? Is there a process involved there?
I try to reflect on some of my favorite foods growing up and of course, draw inspiration from current trends and restaurant experiences around the U.S.
Do you ever use friends and family as guinea pigs?
Absolutely and they love it!
How do you wind down after a long day at the pit?
I have always lived a good drive away from work, no matter where I worked. I often find myself riding all the way home (about 45 min) with the radio off reflecting on the day.