The McKinney City Council discussed the city's historical and cultural monuments during Tuesday's work session, joining the national conversation on how history is represented in local municipalities.
The focus was on the James W. Throckmorton statue that stands outside the McKinney Performing Arts Center in response to public comments as well as an online petition calling for its removal.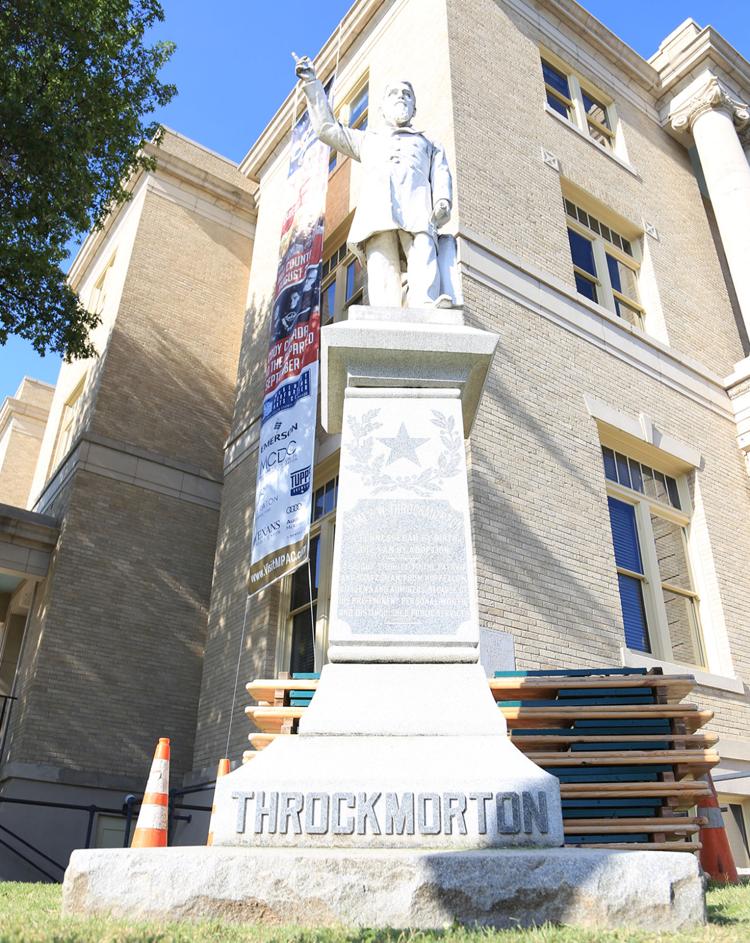 Considered a settler of McKinney and community founder, Throckmorton died in McKinney and is buried at Pecan Grove Cemetery. He led Texas troops as a brigadier-general for the Confederate Army during the Civil War and served as governor of Texas from 1866-1867 until he was removed under the Reconstruction Acts. 
The statue was a gift to the city of McKinney by the Federated Women's Clubs of McKinney in 1911.
The inscription on the monument reads: "A slight tribute to the patriot and statesman, from his fellow citizens and admirers, because of his pre-eminent personal worth, and distinguished public services."
"While Throckmorton is not a nationally recognized Confederate icon, and his statue at MPAC is not necessarily highlighted as a confederate monument, his history is complicated and certainly is very conflicted," Mark Doty, assistant director of planning, told the council, "and there are components of that history that support the institution of slavery."
Doty said city staff weren't looking to receive a recommendation from council on this statue alone, rather, they're looking to put processes in place that guide the city on how to deal with such matters. 
Other cities and counties in North Texas have removed Civil War iconography such as Dallas, Fort Worth and Denton County.
As part of its next steps, the city looks to create a cultural task force to review the Throckmorton statue as well as others around McKinney and bring recommendations to the council. 
Assistant City Manager Kim Flom said Dallas formed a similar task force for a review process.
"This is one way to address sometimes the overlooked or 'under-told' areas or locations related to all of McKinney's cultural heritage," Doty said. "We think this could provide a good public process to have a very thoughtful conversation about the Throckmorton statue and other items that the city is not aware of."
As part of Tuesday's discussion, staff presented options for the Throckmorton statue  that included: keep it in place and wait for task force review, remove and store it until task force review, or deal with it outside of task force purview.
The council will vote in its next meeting to form a diverse ad hoc committee, which could become a permanent cultural board, for which each council member will recommend three members. 
The Throckmorton statue will stay in place for the time being, as permitting from the Texas Historical Commission can take anywhere from 30 to 60 days, Flom said, and the newly formed cultural committee will make a recommendation for its future on the square.