A family in McKinney was one of only 10 to win a national sweepstakes presented by Pure Leaf Iced Tea.
Inspired by the recent royal birth, the Royal TEA sweepstakes awarded 10 American families whose babies were born on May 6, the same day as Archie Harrison Mountbatten-Windsor, the son of Prince Harry and Meghan Markle.
The Hunsucker family was one of the lucky winners with their newborn son Beckham, their prize being a professional photo shoot with renowned NYC photographer Yaron Leshem. The shoot took place on the family's front lawn with their home in the background.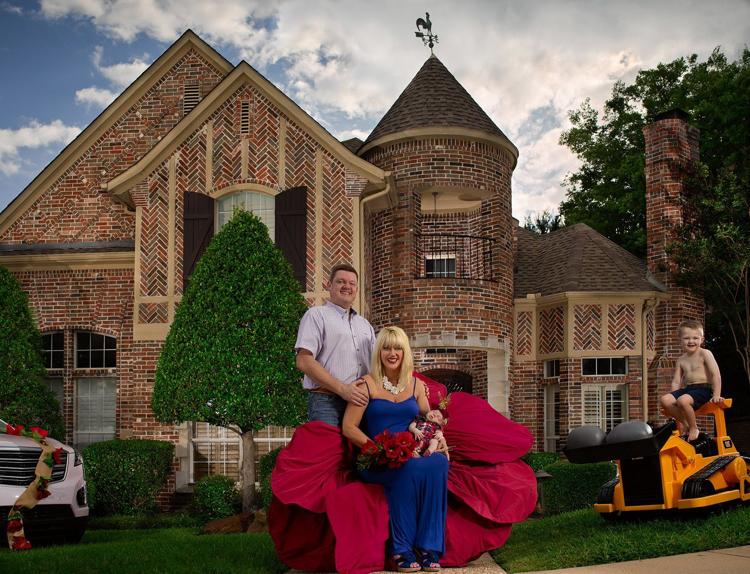 Krystal Hunsucker, mother of Beckham and 3-year-old Boone, said she was more than surprised when she found out her family had actually won the contest.
"Especially with social media, I mean, there are all these contests you can enter but never expect to win," Hunsucker said.
She was also extremely happy with how the final pictures turned out, claiming they represented "who they are" as a family, and that Leshem did a fantastic job with them. 
Hunsucker is a cosmetics rep for Mary Kay and has been for nearly 20 years. Following in her mother's footsteps, she truly loves her profession and empowering confidence with her products. Her business has been so successful that she was even awarded a pink Cadillac, which appeared in the photos. 
"I think a positive attitude can do a lot," Hunsucker said.
Her goals for the future include getting further along in her business, but also raising her boys well, and the photos that they won will hopefully mark a happy beginning for both.