Just days after the McKinney Fire Department conducted rope training near Towne Lake, the skills they honed were put to the test when resident Rick Allford was unable to pull his two dogs from the very same creek.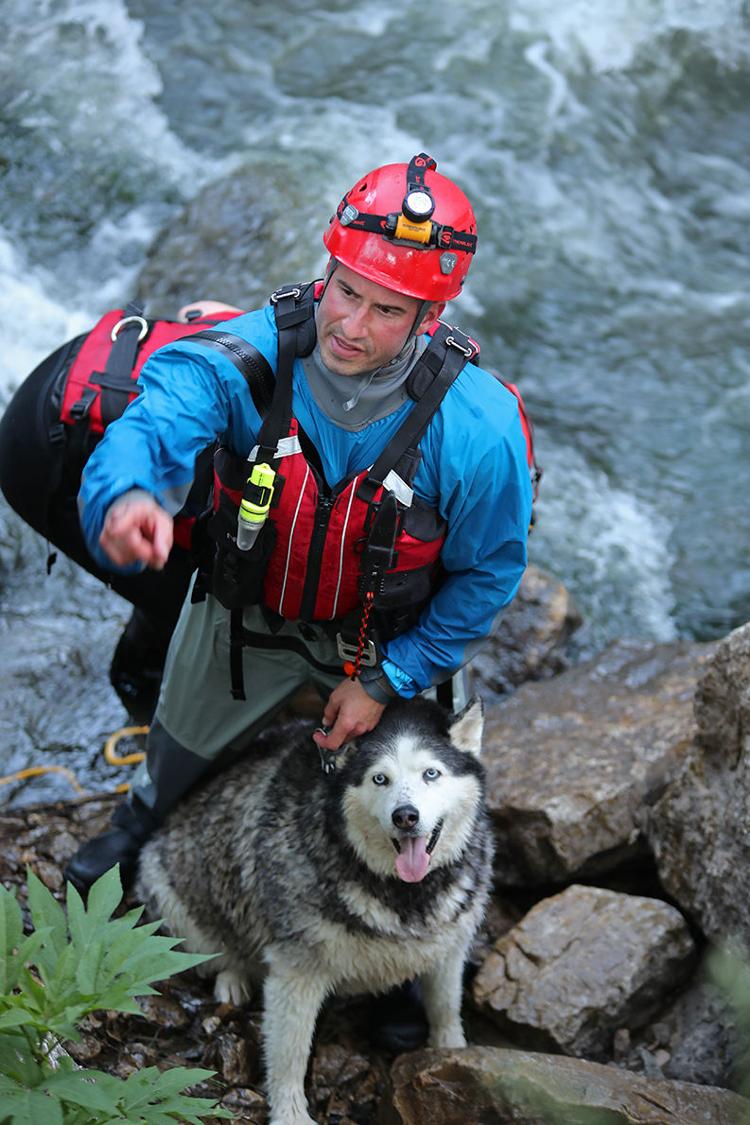 While he was walking his three dogs for a walk Sunday, Allford heard a splash when one of his dogs had fallen into the swiftly moving water. Once he went to retrieve the first dog, a second one followed, according to MFD spokeswoman Merit Ossian.
"And where they were, the sides of the creek were every steep, so he just couldn't get the dogs up the embankment," she said.
Allford called his wife, who called for emergency services and relayed Allford's situation and condition to communications.
First responders responded to the scene and their rope training kicked in, and it wasn't long before Allford and his pets were safe and sound on dry land. Aside from some exhaustion, man and his best friends were uninjured.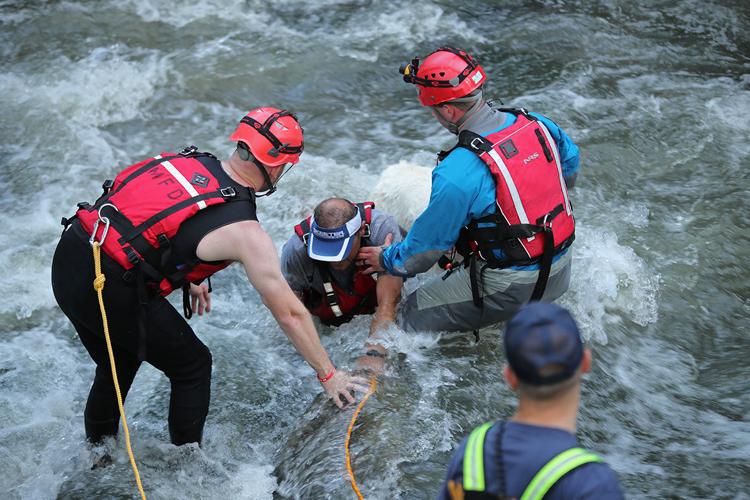 "He told our battalion chief the dogs slept really well last night," she said.
With frequent flash flood warnings this time of year, MFD crews spent the day May 2 conducting training for this exact type of situation. The training was in the same creek near Towne Lake under U.S. 75 where the water was higher and faster. 
"That's why we train all the time," Ossian said. "I don't think people realize how much training actually goes into the day-to-day part of being a firefighter."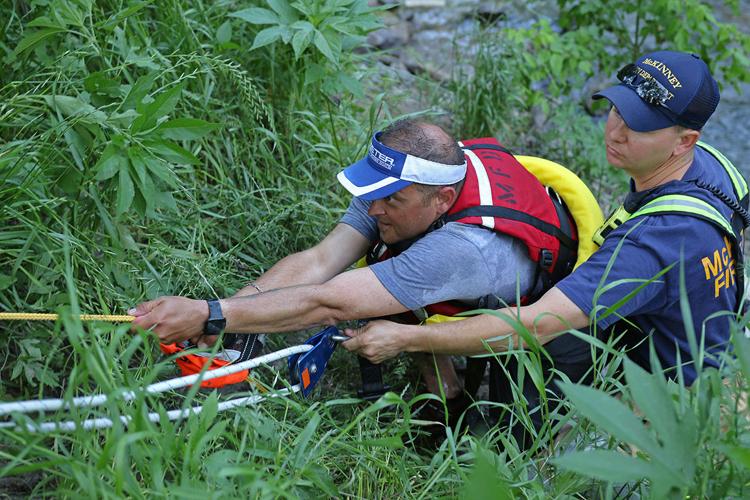 The dramatic rescue was caught on video thanks to First Response Photography, which shared the clips on its social media pages.