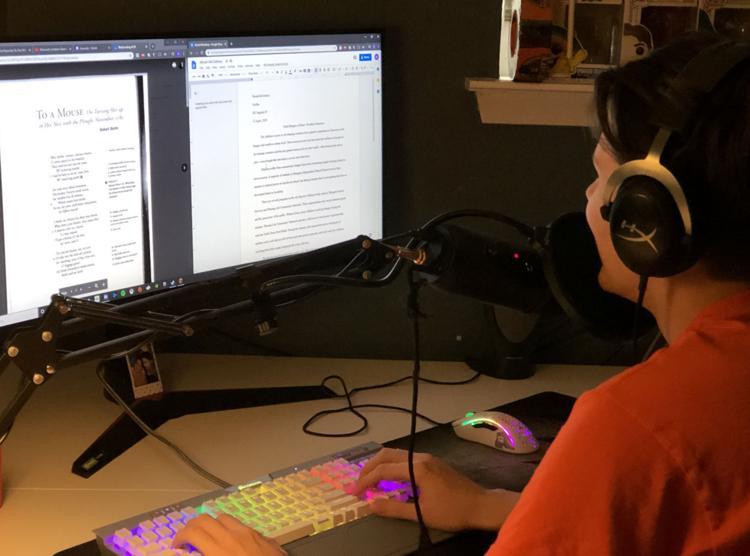 Texas Education Agency Commissioner Mike Morath and Gov. Greg Abbott last week told state lawmakers that schools would reopen for face-to-face instruction in the fall, but officials and families were unclear on what that would look like. On Tuesday, the TEA announced guidelines for school districts that begin to bring that picture into focus.
"It will be safe for Texas public school students, teachers and staff to return to school campuses for in-person instruction this fall," Morath stated. "But there will also be flexibility for families with health concerns so that their children can be educated remotely, if the parent so chooses. Detailed guidance on what this will look like will be issued by TEA early next week."
Districts around the area have been discussing various ways to handle school this fall, and McKinney ISD is no different. In a letter to students and families, Superintendent Rick McDaniel said the TEA guidelines "are significant in what they do and do not tell us at this point."
"First, and most significantly, TEA has determined that every district will offer each student a choice of attending school either in person or online," McDaniel stated. "This means that when school starts on Aug. 13, your student will be learning either in the traditional classroom setting or through online instruction from home."
The TEA requires that remote learning covers all state curriculum standards of which students will be accountable for mastery, and remote-learning and in-person grading policies will be the same.
Leading up to the 2020-21 school year, MISD will provide information about how parents will opt-in to one of those choices for each of their children. 
"So, online learning for MISD students will provide the same rigor and high expectations as in-person learning," McDaniel stated. "Our online students will receive grades reflective of their mastery of content, and they will participate online during specified instructional times or for a prescribed amount of time each day."
As the district looks at the future of education, plans could include providing home and in-school instruction with the same content simultaneously with real-time interaction with the teacher.
"While this is not a one-size-fits-all model, and the specific details of what classes will look like each day are still in progress, this example should reassure you that we will have a workable plan of action in place when school starts on Aug. 13," he stated.
In the letter, McDaniel said the TEA did not provide information about what in-person will look like for students, and no guidelines were released regarding athletics, fine arts, transportation, personal protective equipment, etc. He said the district awaits further guidance from the state in the coming weeks.
Regardless, MISD has sanitization protocols in place, and campuses will "enforce strict health safety procedures throughout the building that go well beyond hand sanitization and frequent hand washing" when the time comes.