For McKinney couple Matt Dinsdale and Jeannie O'Shea-Dinsdale, 12 is an important number. The couple has been together for 12 years; their anniversary is Aug. 12; they got engaged May 12. That's why Monday was an important day, no matter where they found themselves.
On Feb. 5 – after several weeks of rapid weight loss and pains in his stomach – Matt was diagnosed with pancreatic cancer. Now, after 12 rounds of chemotherapy, he's waiting to get his next PET scan and schedule surgery to remove part of his pancreas and his spleen.
And like he has been doing for months, he'll be doing all this with Jeannie at his side, but now he'll be calling her his wife.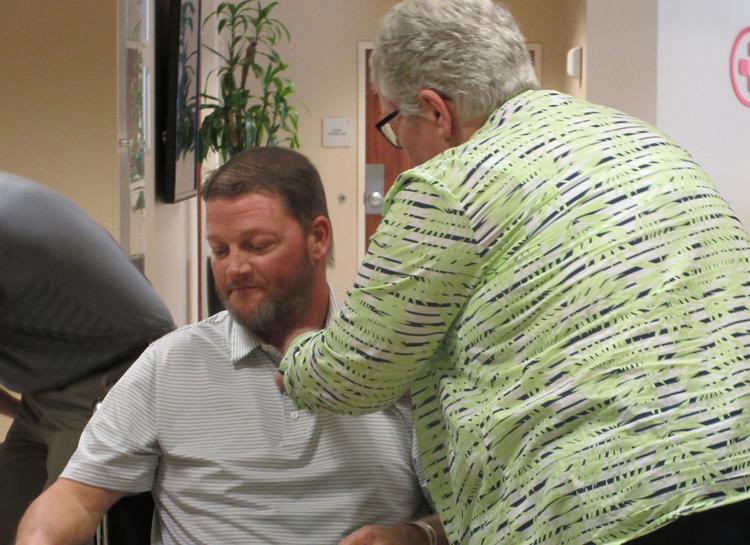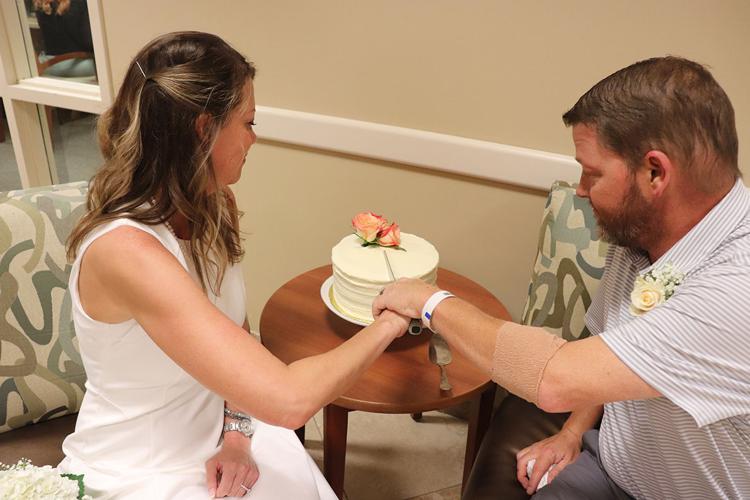 Jeannie said they'd been planning to get married on Aug. 12 since their engagement, but Matt's illness forced a weekend visit to the emergency room. After seeing Matt get released Saturday only to return again on Sunday, ER Nurse Brenda Cannedy suggested they keep their plans and get married right there at the hospital.
"We didn't know if he was going to be released or not the next day, and unfortunately he wasn't," Jeannie said. "And we didn't want to give up on getting married on our 12-year anniversary. He was up for doing it, so we went ahead and did it."
So, with the go-ahead from Medical City McKinney officials and a heads-up to hospital chaplain Raylene Hoxey – who performed the ceremony – plans were underway.
The punch was iced, the cake and flowers were delivered, and Matt and Jeannie's family gathered in the tiny chapel near the hospital's lobby to say their vows, promising to always love and treasure one another "though the world may change and though we may change with it," they told each other.
Jeannie said she and Matt hope to celebrate with friends and family during a rescheduled lunch at Rick's Chophouse on Saturday if Matt is well and discharged from the hospital.
"And once Matt was finished with his surgeries and everything, and once we have the money saved up, we're going to do the proper wedding thing with our family and friends – a normal one," she said.