Sixteen years ago, Tricia Scruggs moved from one historic locale to another, making the change from Maywood, Illinois, to McKinney to marry the love of her life. The former McKinney Courier-Gazette reporter now has two children with Anthony and two years ago started We Ate Well Food Tours, showcasing McKinney's gastro gifts. A trip to the Caribbean in 2011 was the catalyst for the growing business. There, Scruggs spent a few hours with her best friend and a local tour guide who led them through five restaurants, and it was then the idea for We Ate Well began to blossom. Through her site, weatewellfoodtours.com, Scruggs and two other guides offer several tours through Historic Downtown McKinney to sample the hidden gems of the city.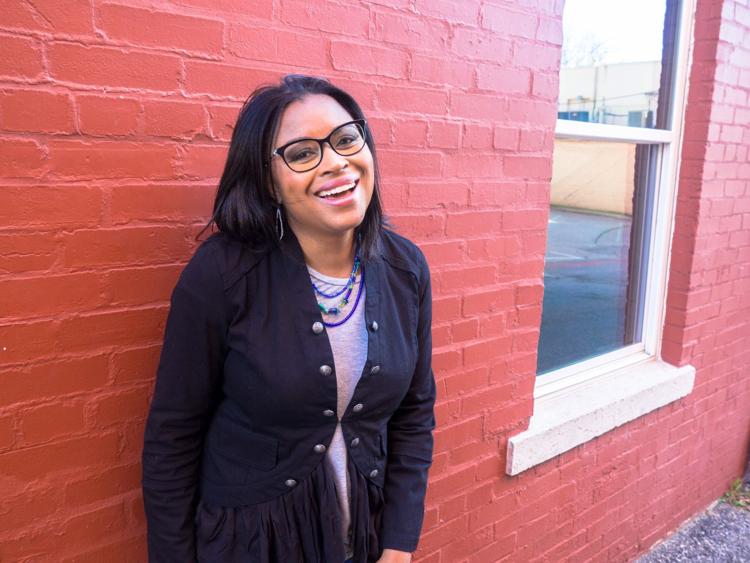 When did you start We Ate Well?
I feel like it started in my heart the moment I took my first food tour while on a 2011 "mommy break" in San Juan, Puerto Rico. Five years later, I drafted a business plan, created the company in 2017 and launched my first tours in March of 2018.
After you took that trip to the Caribbean, what instilled that "foodie" mindset in you? 
Well, I was born into a family of foodies. So, I sort of had that part covered. But, I'm also a bit of a history buff and I love to travel. Getting to learn about the island's past while walking through its oldest streets and tasting delicious food and drinks at multiple restaurants really resonated with me.  
How did it feel leaving one career behind to start anew, especially with young children?
Moving into entrepreneurship from news writing was exciting and challenging. We were blessed to have my grandmother living with us at the time and she took care of our little ones whenever I needed to go to meetings. So, the fact that all my family members and friends were so supportive helped.
Were you able to translate some of those journalism skills over to your new profession?
Absolutely! Building a tourism business and leading groups incorporates many skills from my past career. It requires a lot of research, connecting with people, conducting interviews, writing and storytelling.
Why was it important to get advice from people like Leslie Padro and Shane Kost when you were getting started? 
Both Leslie (Global Flavors Food Tours) and Shane (Chicago Planet Food Tours) are hugely successful business owners. They're experts in our industry. Also, through Food Tour Pros, Shane offers business courses and workshops for people like me who want to start their own food tour. So, it was critical to connect and learn from them. Their encouragement and inspiration have been invaluable. 
Are your tour guests surprised by all that McKinney has to offer?
All the time! We get out-of-town visitors and quite a few locals who haven't been to Historic Downtown McKinney in a while. They're always blown away by its charm and the abundance of shops, restaurants and entertainment venues. You can come down with your children or grandchildren, friends or on a date and you'll have plenty to see and do from performances at our historic courthouse theater to the newly opened arcade. It's really a destination for everyone to enjoy.
Now that you've expanded and have two more guides working with you, where do you hope to take We Ate Well in the future?
Right now, we're just focusing on showing as many folks as possible a great time! We've also recently launched a give-back event where we partner with local restaurants to host a special dinner. Guests buy tickets and the net proceeds go to a local nonprofit. Our first was just this week at El Corazon de Tejas and raised funds for Belle & Sparrows, an organization that ministers to women in need both locally and through mission trips to other states and countries.
Do you / would you ever tour outside of McKinney?
Actually, we are hosting a foodie meet-up next spring. It's sort of an elevated food tour because we'll spend the weekend in a gorgeous beach house near Seaside, Florida, tasting delicious food and drink, meeting local chefs and artists and enjoying the beach. It's April 23-26 and there's only eight spots left.
What do you enjoy most about what you do now?
I love meeting the people who take our tours. They come from all over the world and always have such interesting stories of their own to share. I also really enjoy connecting with our restaurant and shop partners. They are truly some of the kindest people in town!
What does We Ate Well have going on for the holidays?
For the holidays, we're still operating our regular Friday and Saturday lunchtime tours at 11 a.m. and our cocktail tour on Thursdays at 5 p.m. It's also a busy time for companies and families wanting to book private tours for their groups. And, of course we've got e-certificates for giving the gift of an experience.