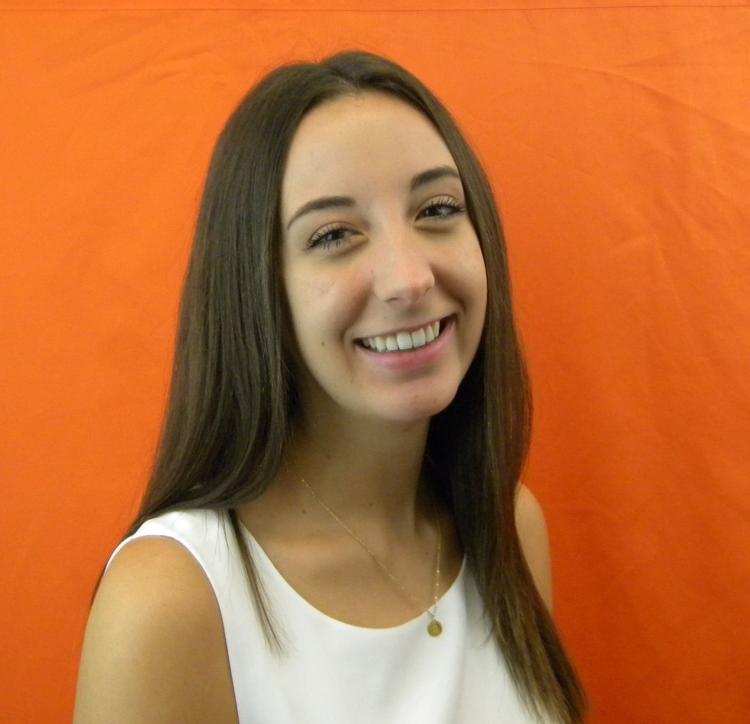 Brooke Lackey of McKinney is being recognized in the 2019-20 Orange Book, an Oklahoma State University program that recognizes marketing and international business seniors who are academically outstanding, demonstrate service to their departments, university and/or community, or are active in extracurricular, academic or professional activities.
Lackey, daughter of Stefani and Jerome Lackey, is majoring in business marketing while also minoring in international business and management. After graduation, she is planning to return to the Dallas area to pursue a career in marketing.
"Brooke has a passion for people combined with the perseverance to see things through to goal achievement," Kevin Voss, Spears School of Business professor, said.
The School of Marketing and International Business at Spears Business has acknowledged the importance of seniors' achievements since 2010. Each recipient was selected by the faculty for being an outstanding student and has taken their college experience to the next level by participating in courses that help them find opportunities to succeed and broaden their education.
Spears Business has 928 marketing majors and 175 international business majors. Within the Orange Book, there are 32 marketing majors, two international business majors and one marketing and international business double major.