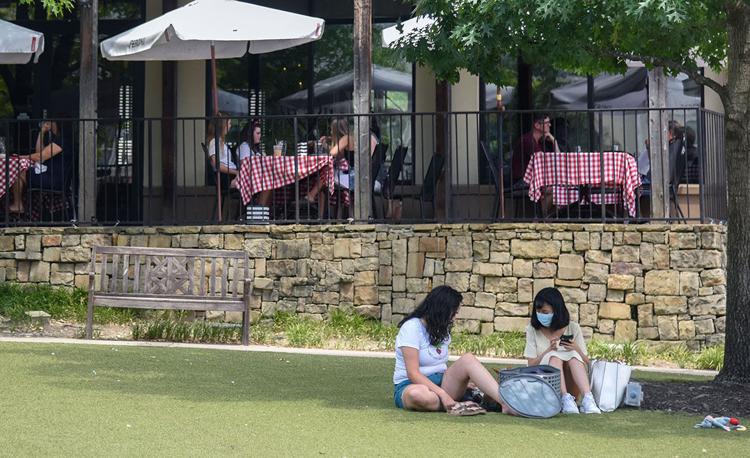 McKinney Mayor George Fuller signed an order Monday that requires businesses and nonprofits to implement face mask policies for employees and visitors.
According to the order, which took effect at midnight Tuesday, the policies must require that staff and visitors of business and nonprofits that provide goods and services directly to the public wear face coverings that cover the nose and mouth while in contact with others. Restaurant patrons can remove their masks to eat and drink.
The order also states that everyone ages 10 years or older are "strongly urged" to wear a face covering in public when it's difficult to keep a distance of six feet from others.
Fuller took to social media Tuesday morning to give further clarity on his decision to sign the order. He said "the science is there from a health aspect," but citing the controversial nature of that reasoning among detractors, he turned to the economic aspects of his resolve.
"Our economy was shut down when we were having 500 new cases a day, the governor shut down many businesses. He started to reopen them, now last week we were having five and six thousand new cases in Texas a day. And he shut down businesses again," fuller said. "That's a death sentence to many businesses. So what can we do? The answer to that is, per the governor's order, if we can slow down the change in trajectory of these numbers, then we will continue to open and not continue to pull back opening. That's my goal."
Fuller has received plenty of support and equal opposition to the order from residents, but he said he feels wearing face coverings is a small thing everyone can do to help reduce the spread of COVID-19 and help get the economy on track.
Read the full declaration below: