A McKinney ISD elementary school now has an outdoor classroom space for its students.
Before, the little spot of land on the side of Wolford Elementary was meant to serve as a butterfly garden. The garden, established in 2010, was full of gravel and was generally difficult to maintain.
"It wasn't functional," Jessica Luckett said. 'Then we decided 'Let's make this a functional space.'"
Then the COVID-19 pandemic hit, and the appeal of having a usable outdoor space for students became more apparent. Luckett called it her "COVID passion project."
The Wolford Elementary PTA moved to raise funds for the effort and soon garnered enough money to pay for 1,000 square feet of turf, which cost about $12,000, she said. Today, the space features the turf as well as benches, moveable seats for students, donated planting boxes, and a weather-proof outdoor board that was made and donated by a parent.
"None of this was paid for by the school," Luckett said. "This was 100% the PTA and parents. So that's what makes it so exciting, and we've made it so that this is an extremely low-maintenance space."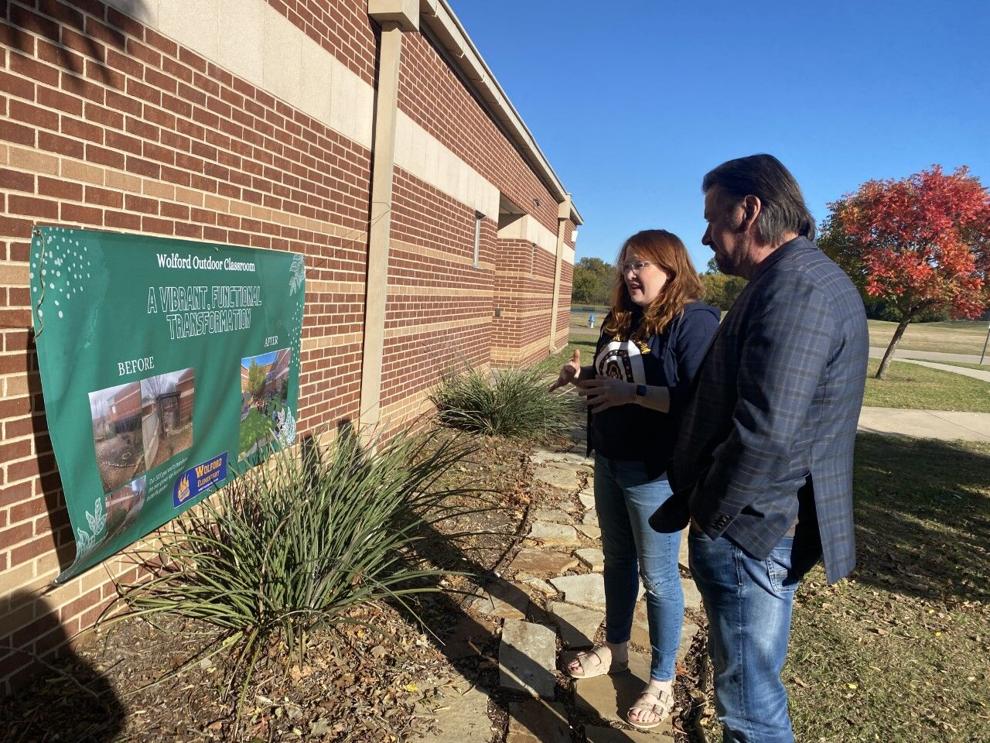 The PTA held a dedication ceremony for the space, dubbed "The Learning Den," on Friday. Luckett said she hopes other schools will consider doing something similar.
"I know we're not the only elementary campus in McKinney that has this same footprint, and so the hope would be that maybe there's some other schools in the area that could convert this negative space in between the two buildings into like a functional outdoor classroom, because the reality is that we need to be able to utilize the spaces that we have around us," she said.