Congressman Van Taylor (TX-03) will recognize 12 recipients of the 2019 Congressional Veteran Commendation for wartime sacrifices and peacetime community involvement at 10 a.m. Oct. 26 at Collin College, Spring Creek Campus in Plano.
"As a Marine, recognizing the countless sacrifices made by our nation's veterans is one of my most revered duties," Taylor said. "I am thrilled to welcome John Wayne Walding to Collin County and am honored to share the privilege of recognizing 12 of Collin County's most dedicated veterans with an American hero."
Taylor began accepting nominations for the Congressional Veteran Commendation (CVC) in June for the third district. Since 2011, recipients of the award have been announced at an annual fall event celebrating their achievements.
To be eligible, recipients resident in the third district; served active duty in the Armed Forces; was honorably discharged; and has demonstrated exceptional service to their community.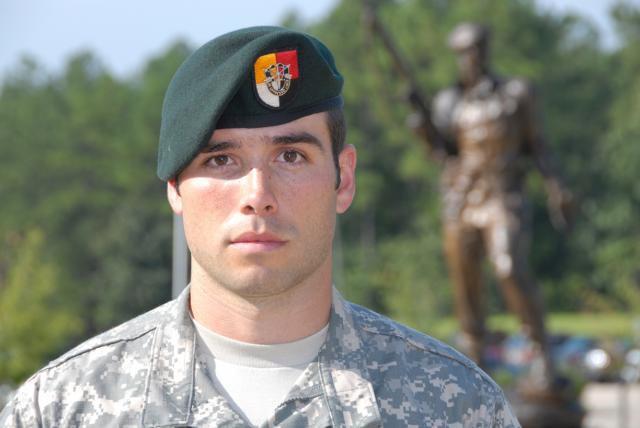 Army veteran John Wayne Walding of Frisco will be the featured guest speaker at the event. Walding, who was born on the Fourth of July, spent nearly 12 years in the Army, including seven in the 3rd Special Forces Group. The communications sergeant lost the lower half of his right leg to sniper fire during the battle of Shok Valley in Afghanistan on April 6, 2008.
According to Army Public Affairs, in a mission to capture several high-value targets in a mountain village, the approach route the team used was cut off. Stuck between gunfire and the edge of a cliff, the group was forced to go down the cliff face.
Walding had been shot near the knee by a sniper and tied his nearly severed leg to his thigh and descended the cliff. In order to reach the solid ground below, once he reached the bottom of the climb he, along with the others, had to make a 20-foot drop, according to Army Public Affairs.
Walding attended Special Forces Sniper School and was the first amputee to become a Green Beret sniper. He has received the Silver Star, Bronze Star and Purple Heart. Today, he is a successful business owner and advocates for wounded warriors.
Those interested in attending should call 972-202-4150 for information.