Just one day after Americans honored their fallen defenders, the ladies of the John F. Greer Chapter National Society Daughters of the American Revolution (DAR) gathered Tuesday for the installation of two more war monuments in Constitution Plaza on the grounds of the Collin County Courthouse in north McKinney.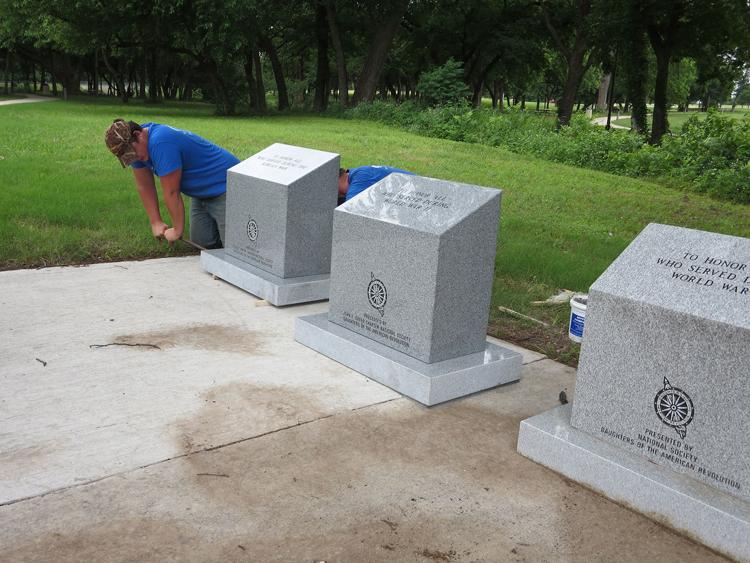 Last January, the chapter celebrated its first granite monument, a tribute to those who served in World War I. The members have been working tirelessly since then to raise funds for the newest additions. This time around, the DAR members honored the servicemen and women from both World War II and the Korean War. 
Before the earliest monument installation, the WWI committee – Linda Dillard, Brenda Moeller, Pat Thibodeau, Dorinda Lovell, Linda Sullivan and Lucretia Hardin – had found that there were no existing WWI memorials in North Texas and quickly began their efforts to kick off the project. With the help of the National Society Daughters of the American Revolution (NSDAR) and former Collin County Judge Keith Self, it took on a life of its own. 
In November 2017 the Collin County Commissioners overwhelmingly approved Dillard's request to set the WWI memorial monument on the courthouse property. Officials on location at the time the WWI Monument was set asked if more monuments would be placed, Dillard said.
"We believe it's important to recognize all who served," chapter regent Dillard said. "These monuments will be a lasting memorial to all."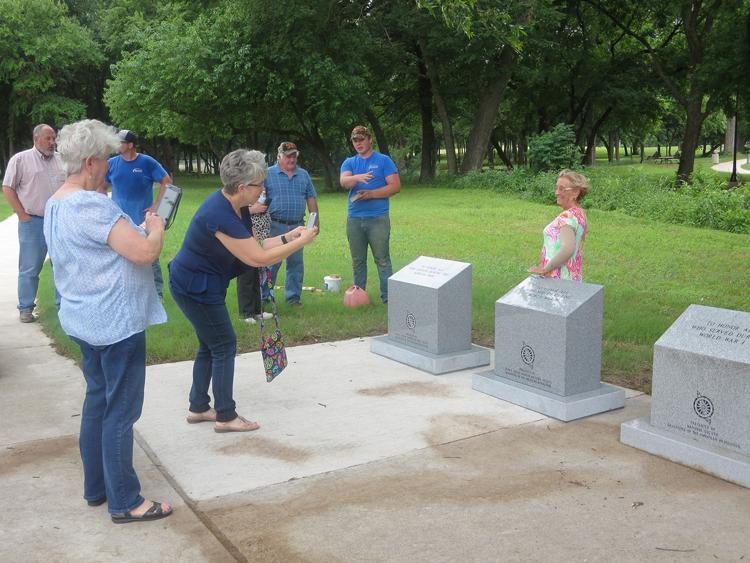 The monument project has since won several accolades including first place with the Texas State Society of the Daughters of the American Revolution, first place in the South Central Division of NSDAR and, most recently, third place nationally with the NSDAR for Best Lasting WWI Memorial. The chapter will be recognized later this month at NSDAR's Continental Congress in Washington D.C. 
All three granite monuments were crafted by Arlington-based Memorial Monuments, allowing for consistent style and size for each.
"I'm really proud to have consistent size … because one war doesn't deserve any more recognition than the other," Dillard said.
While the members are planning an upcoming dedication ceremony, they're already looking ahead to the next installation. Dillard said next they'll honor service people from the Vietnam War and eventually Desert Storm and the War on Terror.
The chapter will hold the formal dedication and commemorative event to honor the 75th Anniversary of D-Day – June 6, 1944 – at 3 p.m. June 9 in Constitution Plaza at the Collin County Courthouse, 2100 Bloomdale Road in McKinney. The public is invited.