After consistently destroying competition all over Texas in her first two years on the running scene, North long-distance running star London Culbreath had to go through a ton of adversity her junior season.
Despite fighting Achilles tendinitis, which forced her to take time off from running around spring break, Culbreath was able to shake off stiff competition in Austin again last week to remain undefeated during her high school career. By sweeping the 3,200- and 1,600-meter runs for the third consecutive year, Culbreath remains the queen of long-distance running in Texas high school cross country and track, despite running with plenty of pressure on her shoulders.
"It feels so amazing and I'm so excited and blessed that God allowed me to come through, especially after coming back from injury and I'm just on cloud nine," Culbreath said. "It's always hard knowing people are doubting you, especially being only a junior and having all these expectations placed upon you. The better you get, the more people expect out of you, and that did get me nervous with anyone from our group of four being able to win, but I used all this to prove them wrong and show I can do this still after injury."
Culbreath came into this year's UIL state track meet having won her previous seven races at state meets in cross country and track by an average of 22 seconds. This time, her paths to victory would not be for those faint of heart, as Culbreath needed kicks down the backstretch to run a 10.40.47 in the 3,200 in the morning and a 4:59.04 in 1,600 at night to beat Frisco Reedy's sophomore Colleen Stegmann twice by less than a second to remain unbeaten. 
While adversity has broken many high-profile athletes in the high school ranks no matter the sport countless of times, Culbreath has only grown and matured from going through the trials and tribulations she faced this season.
"I definitely think it made me a better runner because I learned a lot about myself and I think I had to be broken down and built back up to become a stronger runner and person, and I think that will help me in the long run," Culbreath said. "I ran more strategic races than when you do when going for time or trying to do something really incredible. I think winning that race in the morning gave me confidence throughout the day because had I lost or not medaled, I would have been beating myself up the whole time."
Count North girls head track coach Jessica Richards among those who respect Culbreath's grit, heart and competitiveness.
"It was cool to see her still get down there and find a way to win. Her will to win is just awesome to be apart of and coach and watch her do that," Richards said. "She's had a long season with training and injury, and then coming back from the injury, it's been a trying and emotional one as well, so for her to end the way she ended was really awesome to watch."
Culbreath's hard work and dedication has already led to her winning 62 consecutive UIL races and already being the most decorated track or cross country participant in McKinney ISD history, which makes her a surefire, future MISD Hall of Honor inductee. With a passion for running for Christ and a 3.94 GPA that ranks her sixth in her graduating class to complement her impeccable running resume, Culbreath will have her choice of any top-ranked college she wants to continue her career at over the summer.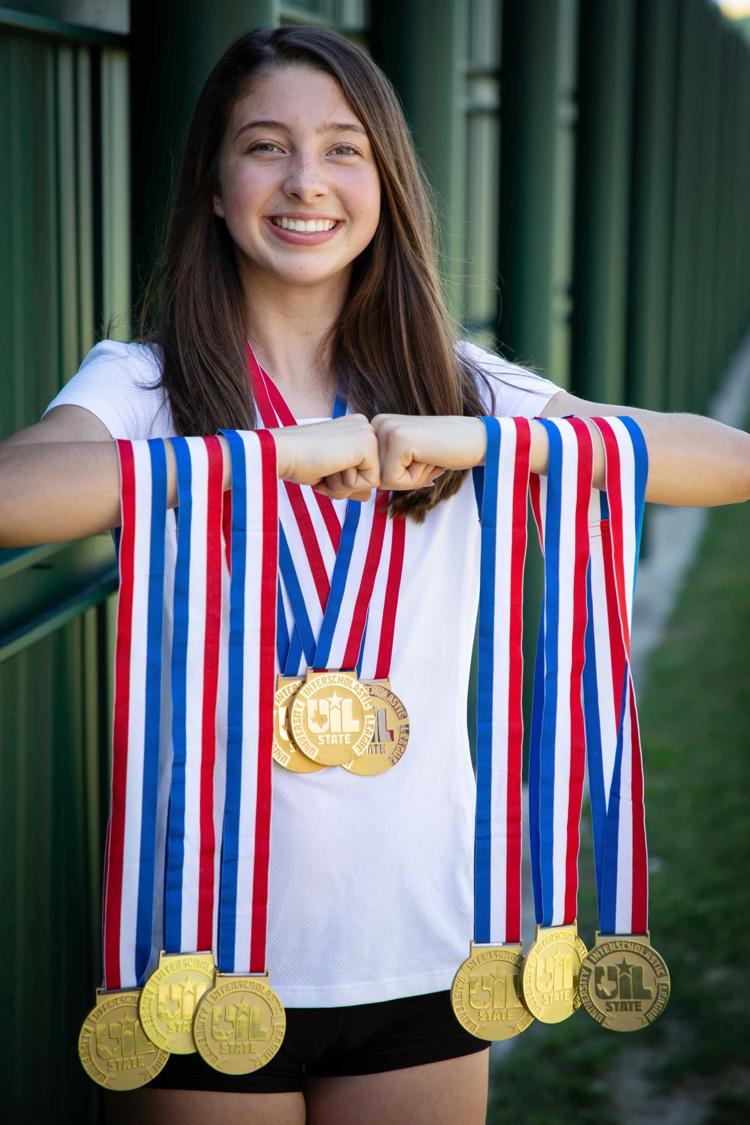 Which leaves her with only having to worry about the daunting task of attempting to go undefeated one more year to become one of the few long-distance runners in high school history to never lose a race in their career.
"I'm excited that I was able to win three times and relieved that I was able to come away three times doing it," Culbreath said. "But I do think that does put on more pressure as well because everyone is going to be expecting the fourth and I'm going to be wanting the fourth, so I'm going to have to really work hard for the fourth."