With the dog days of summer upon us, McKinney Courier Gazette sports editor Kendrick E. Johnson will look back and catch up with some former McKinney ISD athletes who starred at one of the three high schools over the last three decades in the upcoming weeks.
This week's guest is a part of McKinney's Class of 1997 and one of the best basketball players to even don a Lions jersey. Currently he's an assistant principal for the Berea City School District in the Cleveland, OH area and mentor to youth basketball players from up North as well.
Sit back and enjoy, Johnson's first of six installments of "Where Are They Now" Sunday Spotlight conversations with guest McKinney basketball legend and Villanova product Johnny Holley Jr.
What do you remember most about being a McKinney Lion at a time when McKinney was a one school town?
Holley: Community! I felt like the whole city supported us. We got love no matter where we went. From kids, fellow students, former players and from people that just enjoyed watching us.
How does it feel to be viewed as one of the best basketball players to come out of McKinney in the last twenty-years?
Holley: Awesome! I played during a six-year stretch that included guys like Kevin James, Bobby Evans, John Woods, Dontae Evans and others. It made you better to play with guys like that!
Did you have you feel any pressure during high school to perform due to being the son of MISD Hall of Honor inductee Johnny Holley Sr. who was quarterback of the 1979 state champion McKinney football team?
Holley: Absolutely! Football was my favorite sport and I was expected to be the next Johnny Holley. People knew him all over town, and I was recognizable because my nickname was Lil' Dean and he was Big Dean.
My dad really pushed me toward basketball. He and my mother Marsha Bollin were great athletes and were definitely my heroes.
Who has impacted on you the personally and professionally and how has their influence helped you become a success man in the game of life?
Holley: So many people. I always had great men in my life, from grandfathers to my dad, to uncles and coaches. My number one influences were my parents for sure.
They taught me a lot of lessons. The biggest lesson was to pursue my dreams and do everything that I could to make those dreams happen, but at the same time making sure that I wasn't a one trick pony.
What made you want to make a big impact on kids by becoming a high school administrator?
Holley: I've always felt like my ministry in life was kids. Making sure the students that I come in contact with know that someone cares for them.
It's amazing how a student's perspective changes when they feel that someone truly cares for them. My childhood was filled with so many of those influences.
How did being a productive product out of McKinney help you win in the game of "Life"?
Holley: I'm from a huge family in what was a small town. I had a legacy to live up to. My dad and his family, my mom and her family, and those connected to the family.
I embraced that legacy and wanted to be someone remembered in McKinney for the right things. McKinney will always be in my heart and home. I'm extremely proud to be a Lion!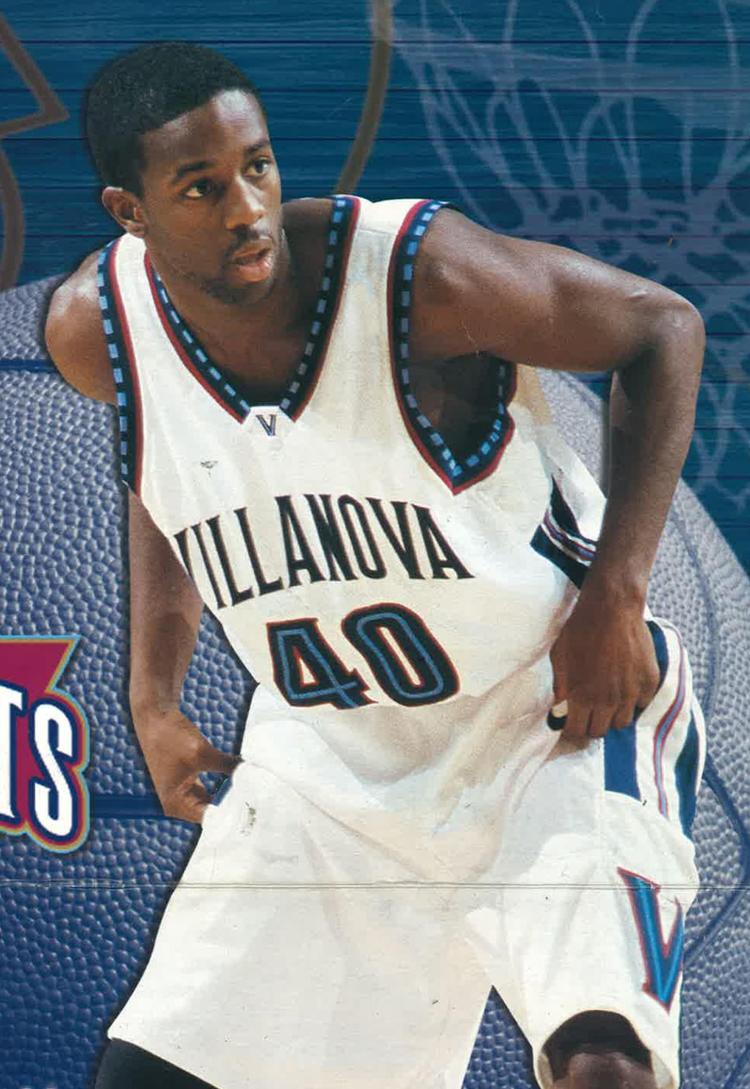 Where do you see yourself five year from now and is there any situation that would bring you back to live in the great city of McKinney?
Holley: I see myself continuing to build my youth basketball program as I believe it has allowed me to stay in the game while continuing to grow my ministry of growing young men. I also see myself continuing to advance my career in education.
As for moving back... It's hard to say never as I never thought I would be living in Cleveland, Ohio. Life kind of took over, McKinney will always be home. No matter where life takes me.