With the dog days of summer upon us, McKinney Courier Gazette sports editor Kendrick E. Johnson will look back and catch up with some former McKinney ISD athletes who starred at one of the three high schools over the last three decades in the upcoming weeks.
This week's guest was a part of Boyd's 2013 class and is considered the best and most decorated volleyball player to ever don a Lady Broncos jersey. Currently, she's thriving and enjoying her life in Virginia.
Sit back and enjoy Johnson's second of six installments of "Where Are They Now" Sunday Spotlight conversations with Boyd volleyball legend and University of Arkansas product Megan Mollett.
How does it feel to be viewed by many as the most talented woman to ever wear a Lady Broncos volleyball jersey?
Mollett: I mean, it's pretty freaking cool, because I truly enjoyed my high school years. Everything was just worry-free, and it really means a lot because we had so much fun on that team together.
We were a family! From the team to the parents of each girl, we were a family.
Do you remember getting moved up to varsity as a freshman? How did that move impact your life and career trajectory?
 Mollett: Yes! I remember going to summer volleyball camp, and one of my friends' moms told my family about it. I had no clue what I was getting myself into.
I had no clue I would end up falling in love with the sport, and I certainly had no clue the name Megan Mollett would make a difference.
Can you reflect on being the star player on Boyd's 2011 and 2012 volleyball teams, which finished as state runner-up and in the state semifinals, respectively?
Mollett: That was my sophomore and junior years. Wow, what a time. Those were some of the most fun times of my life.
Those two years were my realization that I wanted to play this sport for the rest of my life. I was scoring points and making moves I never knew I could do.
Describe your relationship with legendary Boyd volleyball coach Kelli Arbabi and how she impacted you on and off the court.
Mollett: I just laugh when people ask me that question. She was awesome, beautiful and lovely, and I laugh because I can see her face, shaking her head at me with a smirk on her face trying not to laugh at my daily silly jokes.
On and off the court, she let me be myself. She let me joke around and listen to the music I wanted to listen to (minus the profanity), and she trusted me.
She trusted that if she gave me a position to serve to or if I needed to crush a crucial point, I would get it done. That was pretty cool.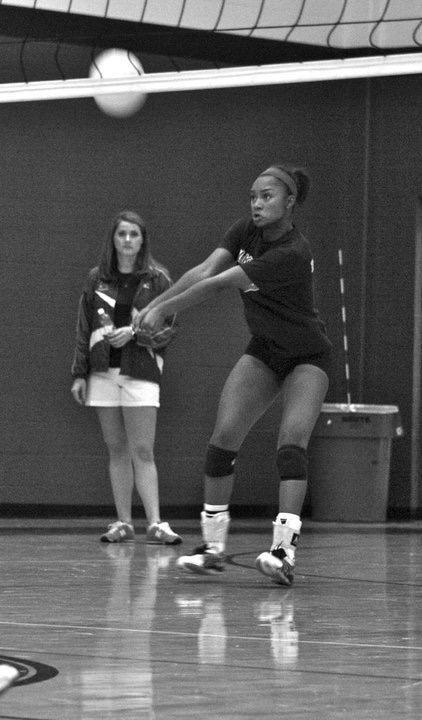 Did you feel any pressure being a star player in a program and at a school where it was very rare for an African American female to be the top player?
Mollett: It was a really cool experience. I was, and still am, so proud to have represented not only African American female athletes, but African American athletes as a whole.
It was fun to be different. On the team, we recited movies, music, and dances from my culture. It was all just pure fun. 
Give some insight into the interesting relationships you have to this day with your teammates from the two best volleyball teams in Boyd and McKinney ISD history.
Mollett: Those will always be my girls. We keep up on social media with likes and comments. It's amazing to see each lady succeeding in what they're doing.
How much pride do you have from playing at Boyd and being a part of two teams and a group of young women who are held in very high esteem still to this day?
Mollett: It makes me smile. Those days were so much fun, and our crowd was wild. I remember when we had Red Nation come and support our home games (and even some away games). They brought the most fun energy! I felt good coming to school every day.
They would announce stats on the announcements and, man, for a teenager, that feeling felt good. We had such amazing support from the middle schools, as well. They would come and support all the time. Asking for autographs – so cute.
What would it take to get you back in McKinney, and do you ever see yourself being strongly associated again with the Boyd volleyball program?
Mollett: I'm enjoying my life in Virginia right now, but give me a couple of years. I may need to call up Kelly and see if she wants to head back to Boyd for a head coaching [job]. I'll apply for the assistant coach position but, honestly, I love McKinney. From the shops to the houses, I can see myself coming back sooner than later.