McKinney Police announced Friday morning that 39-year-old Tiffany Woodruff had been arrested and charged with intoxication manslaughter in connection with a Thursday night crash that left one man dead.
The crash, which took place on westbound US 380 at Lake Forest Drive, involved six vehicles. Officers were dispatched to the scene just before 8 p.m. and found one vehicle on fire upon arrival, the department stated.
The driver of the burning vehicle, 45-year-old Eugenio Villegas, died on the scene, police said. Three other people were transported to a hospital.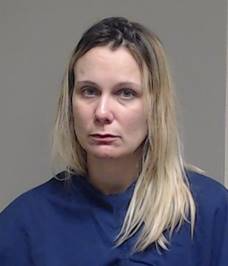 Woodruff was taken to the Collin County Jail. She faces up to 20 years in prison and a fine of up to $10,000 if convicted. Her bond amount has been set at $150,000.
McKinney resident Michael Battaglia said he and his wife were in the crash. In a Friday phone call, he said he was still trying to piece together what exactly had happened. He could only remember pulling up to a red light and the aftermath, he said.
"Everything else is a blank," he said.
In a local Facebook group, Battaglia asked community members for any pictures they might have of the accident. Since then, others have shared photos on his post.
On Friday, Battaglia said it was scary to see where they had been and what had happened.
"It's a bit surreal," he said. "I'm just thrilled that we're alive. That's all I can say."
He said they had been hit from behind, which pushed them out into the next lane. A car hit them a second time after that, he said.
Battaglia said he was sore all over the next day and that he had five broken ribs.
On Facebook, he also thanked the city's first responders, hospital emergency room staff and any bystanders who had been there to help. He said he wanted to find out who had helped so he could thank them personally.
Battaglia said he knows of one woman who helped his wife cross the street after the accident. The woman stayed with his wife and gave her company, he said.
"We haven't been able to figure out who that is, but we certainly want to thank her, because she helped a lot," he said.