A new industrial park is slated for construction at I-635 and Highway 80.
The park, to be called "Mesquite 80" will be across from the "Mesquite 635" development that was approved by a previous City Council meeting and was designed by the same developers.
Mesquite 80 will be a single 203,320 square-foot building that will house three or four retailers. The applicant, Taylor Mitcham, said the building is intended to attract higher-end tenants to use the building for office space, warehousing, light assembly of finished products or retail/showroom space, Mitcham said.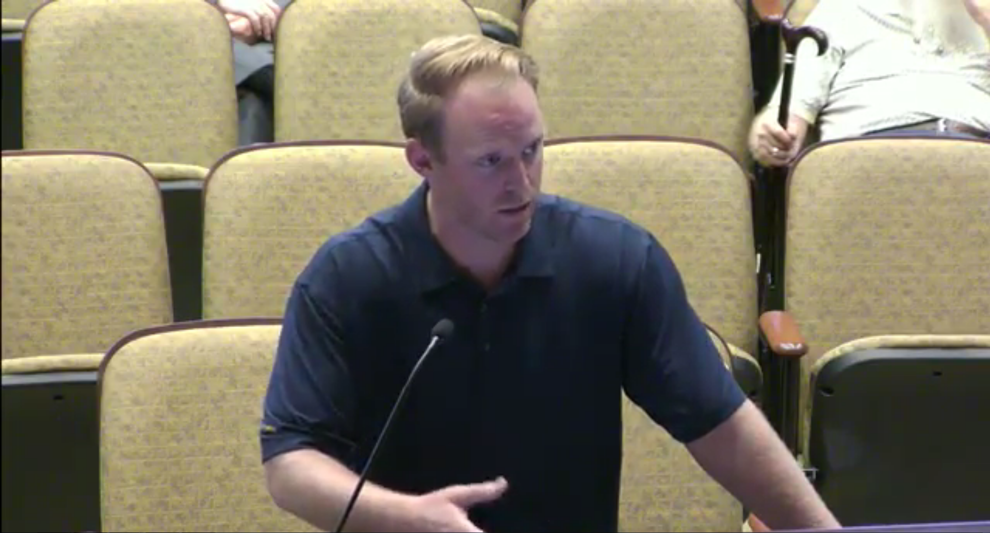 Rear loading will be available for delivery trucks from the service road and Orlando Street. Trucks and trailers that are a part of the tenant's business will be allowed to park overnight. A fence will be constructed to keep them secure, Planning and Zoning Manager Garrett Langford said.
The building utilized contrasting shades of grey with tall, two-story windows for natural lighting.
"This allows for a different type of tenant that isn't always seeing a product like this," Mitcham said.
Councilmember Kenny Green said he would like to see more color used on the building's exterior, like black to have more eye-catching contrast for passersby that commute on the intersecting highways. Green added that the developers could utilize plant screening to allow for more funding to be used on the building's look.
Mitcham said that the current plans are early concepts, and he expects to see improvements in the building's concept plan with time.
Councilman Jeff Casper said he had some concerns with approving another industrial park, adding that multiple residents have contacted him in opposition of more industrial parks.
Mitcham said the development is in a good location to provide more jobs to Mesquite residents.
The item was approved in a 5-1 vote.