After two years, the Mesquite Fire Department has relaunched its Fill the Boot campaign to raise funds for the Muscular Dystrophy Association.
At a City Council meeting last week, Councilmember Tandy Boroughs announced the beginning of the campaign and gave the first donation at the meeting putting $100 in a boot provided by Phil Cunningham, Mesquite Firefighters Association president.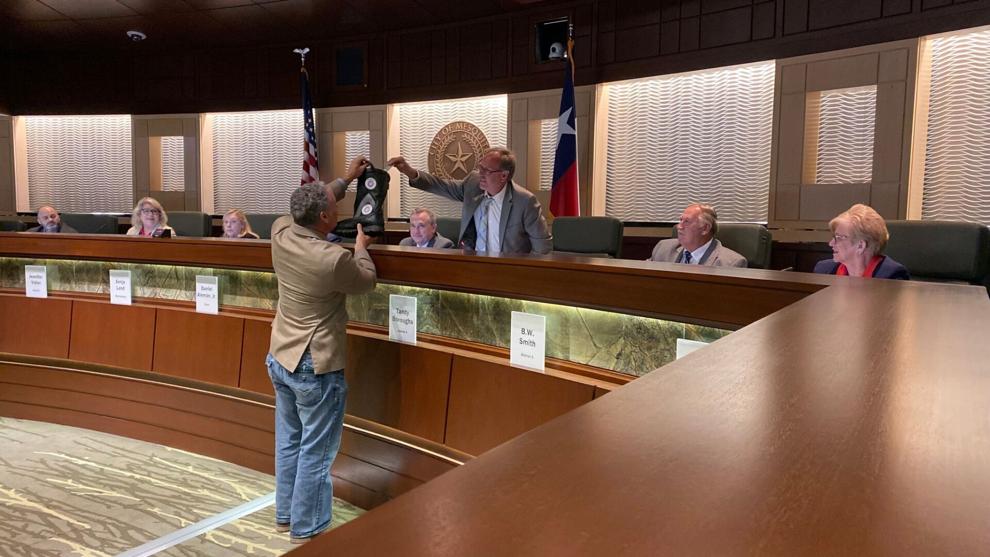 "This is very dear to my heart," Boroughs said at the meeting. "I started with this in 1984 when I was hired onto the Fire Department. There are a lot of cities that don't allow their firefighters to collect money for the Muscular Dystrophy Association, but the city of Mesquite has always been a big backer of the association."
Boroughs said that as a camp counselor, he has seen where the money has gone in helping kids with muscular dystrophy attend camps, obtain necessary medical help and equipment and more  at no cost to families.
Fire Captain Jon Moore told Star Local Media that the Fire Department had previously raised $32,500, and they hope to surpass that number this year.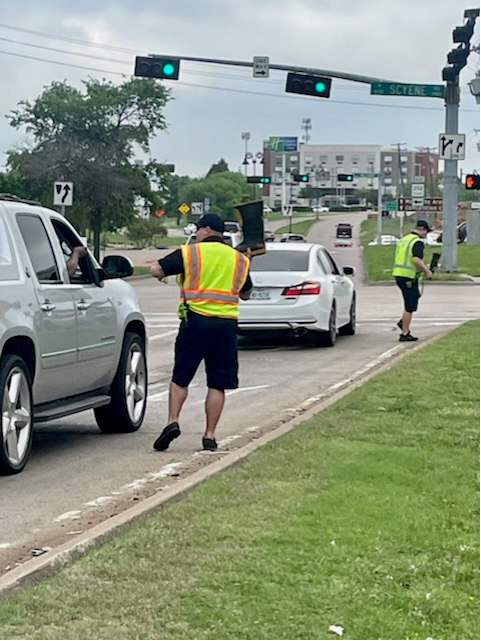 Fill the Boot started in 1954 and is a nation-wide campaign.
Mesquite firefighters are scheduled to collect in the community April 29 and May 6 at all seven fire stations, at various locations around the community and at key intersections including Barnes Bridge Road at Galloway Avenue, Clay Mathis Road at East Glen Boulevard, Galloway Avenue at Davis Street, Gus Thomasson Road at Oates Road, Town East Boulevard at Motley, Military Parkway at Peachtree Road and at Town East Mall.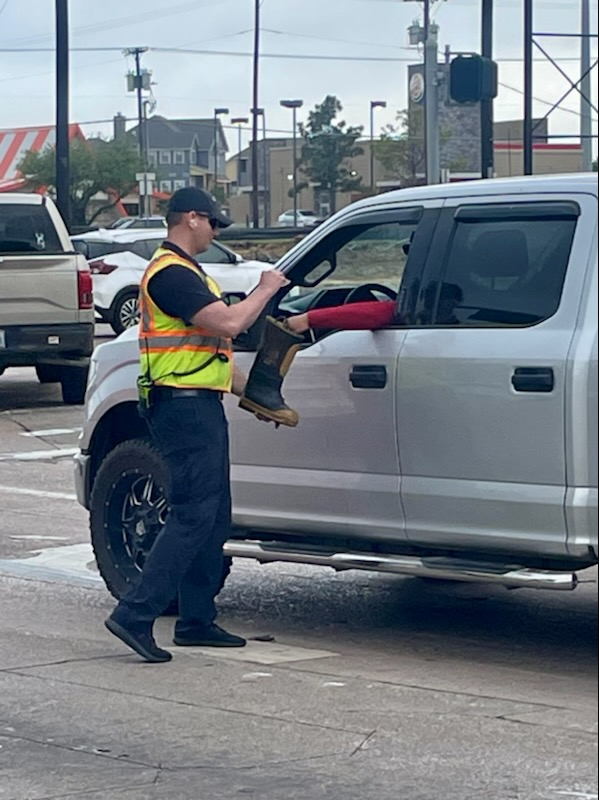 "It's been going on for many, many decades, and we're back at it now," Moore said. "It's for a good cause, and we hope everyone can contribute.