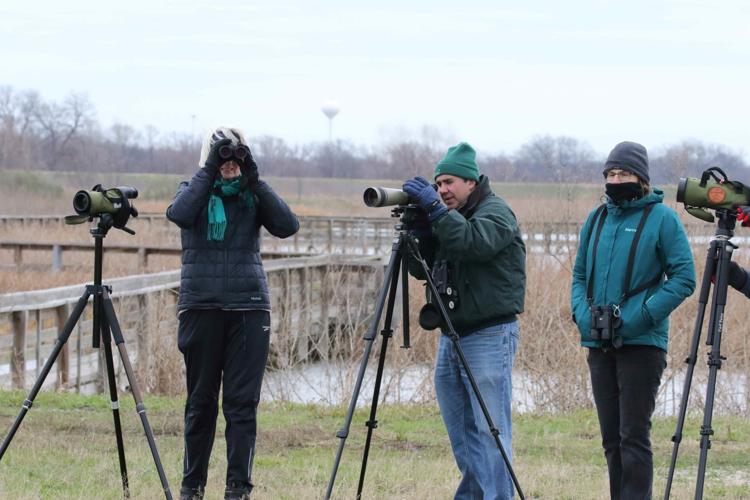 Water is the key ingredient for life and one of the most valuable resources, especially with the Dallas-Fort Worth area's ever-growing population.
The East Fork Water Reuse Project near Seagoville is one of the largest water reuse projects in the country. Water from the East Fork of the Trinity River flows through the 2,000-acre wetland and is naturally filtered by plants and sunlight, which removes almost 50 percent of sediment before it is pumped through a pipeline to Lavon Lake where it is eventually treated and supplied to NTMWD customers.
Completed in 2009, it is one of the largest manmade wetlands for water supply; it allows the district to reuse up to 102,000 acre-feet of water annually.
In 2017, the wetland provided an estimated 13 billion gallons of raw water to NTMWD. The district is currently building a new pipeline and pump, Trinity River Main Stem Pump Station and Pipeline near Rosser that will provide approximately 100 million gallons of water per day from the Trinity. The pump and pipeline project is expected to be completed this summer.
Additionally, the wetland also provides educational opportunities for schools and organizations across North Texas through the John Bunker Sands Wetland Center.
"It's a perfect laboratory for environmental science, water chemistry, water conservation and wetland ecology," said John DeFillipo, director of the John Bunker Sands Wetland Center.
The center offers a variety of programs geared toward middle and high school students, offering them hands-on learning and a chance to see wetland wildlife in their natural habitat.
"It's very difficult for middle school and high school groups to find a field study. When a student comes out here they're not just coming out and learning about what a wetland is and does, they're learning about the East Fork Water Reuse Project and water quality," DeFillipo said.
One of their most requested programs is water conservation, which provides students a snapshot of what water conservation means for the North Texas region as well as learning about urban water cycle versus natural water cycle.
"The urban water cycle in this district involves this wetland recycling a large portion of water that's used," he said. "They learn about the importance of water conservation on Texas but also how that ties in the state and the nation."
DeFillipo added that all of their programs are STEM (science, technology, engineering, math) and correlate to the Texas Essential Knowledge and Skills (TEKS). It's a way for teachers to extend their teaching beyond the textbook and offer their students a field study.
The center will be undergoing an expansion this year, and part of that plan is to double the capacity for students and research the impact of programs and conservation literacy.
For more information on the Wetland Center, visit wetlandcenter.com.
A wilderness oasis just miles from Dallas