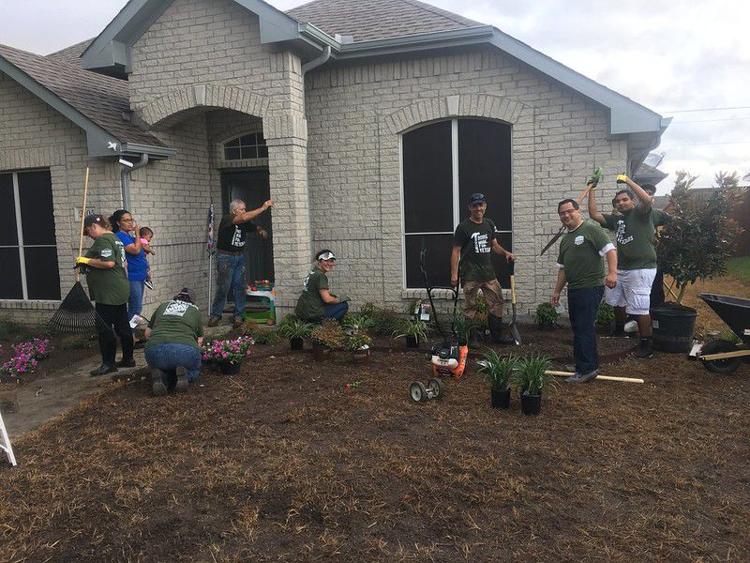 Operation Homefront and Team Depot volunteers were in Mesquite recently to give Army veteran Erica Corley and her family a home makeover.
Operation Homefront is a nonprofit whose mission is to build strong, stable and secure military families. They partnered with the Home Depot Foundation to provide a two-day home makeover for a veteran family.
The crew was at the Corley's home Sept. 20-21 beautifying Corley's home through landscaping and gutter repair. Volunteers laid 4,300 square feet of sod, corrected the current gutter system, and beatified the yard with shrubs and flower beds.
"The project that was completed on my yard is so beautiful and was done with love and care.  I am blessed and grateful to everyone who came out and helped make my home feel even more special.  I am beyond happy with the outcome," Corley said.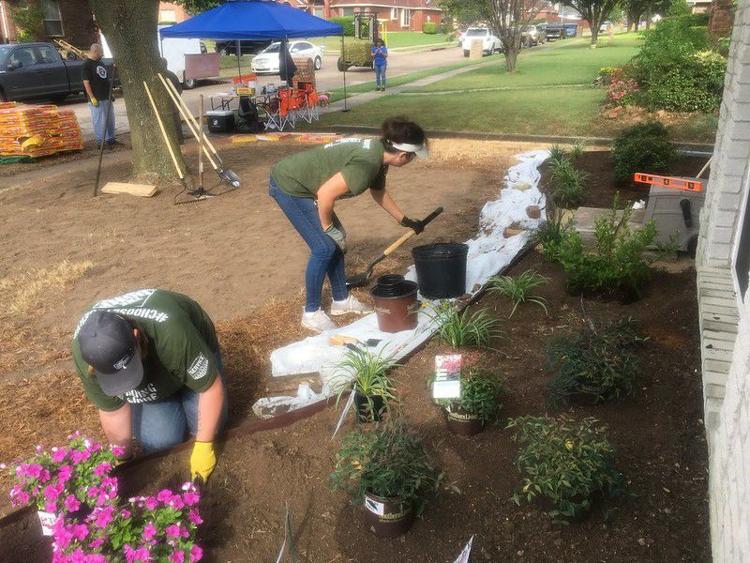 Corley served for seven years prior to being honorably discharged from the Army. As a single mother of three children, she will obtain her bachelor's degree in clinical lab this year. 
According to Operation Homefront, in August 2017 Corley was awarded a mortgage-free home through Operation Homefront's Homes on the Homefront (HOTH) program.
Army veteran receives home makeover in Mesquite