A local family-owned Mesquite business was dealt with several thousands of dollars in damages Thursday morning when a man drove his vehicle into their store.
According to the police service call log, the call came in as a burglary alarm going off at 11:09 a.m. in the 3500 block of Gus Thomasson. No injuries were reported.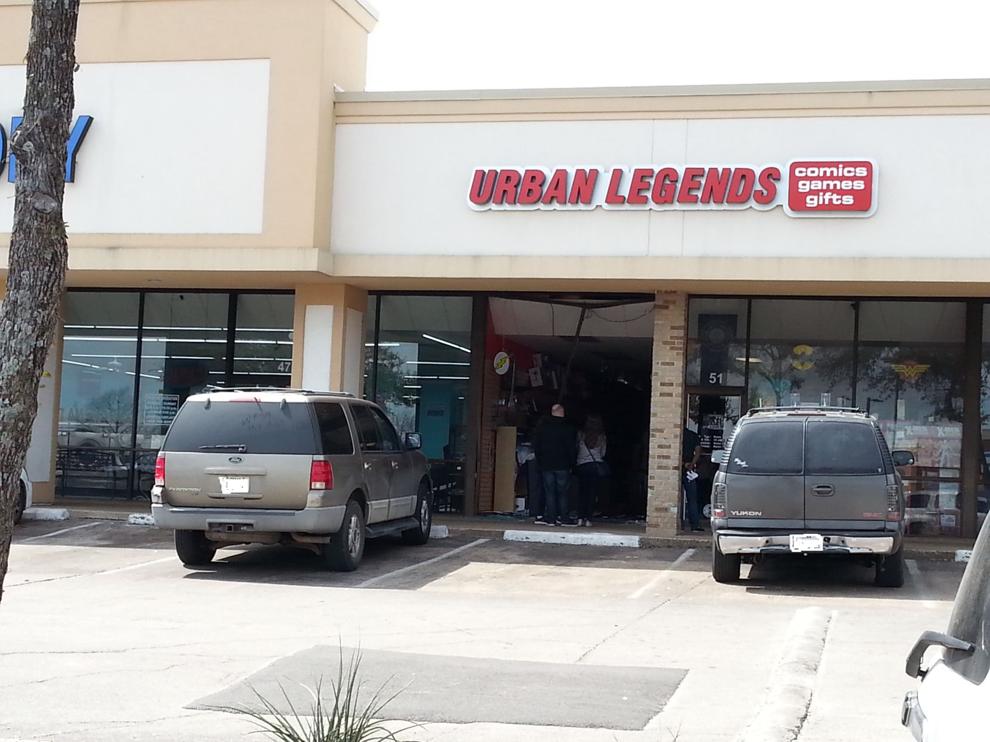 Aaron Settle, owner of Urban Legends Comics, said he received an alert that the alarm at his business had gone off, and when he arrived at the store he found a vehicle inside.
"There was a guy doing laundry next door and he hit the gas while trying to back out, freaked out and hit the gas again and went two-thirds of the way into the store," he said.
Settle added that someone at the laundromat next door, Breeze Laundry, called police and they were already at the scene when he arrived.
He is unsure of the total monetary damage incurred from this accident, but the windows alone are a few thousand.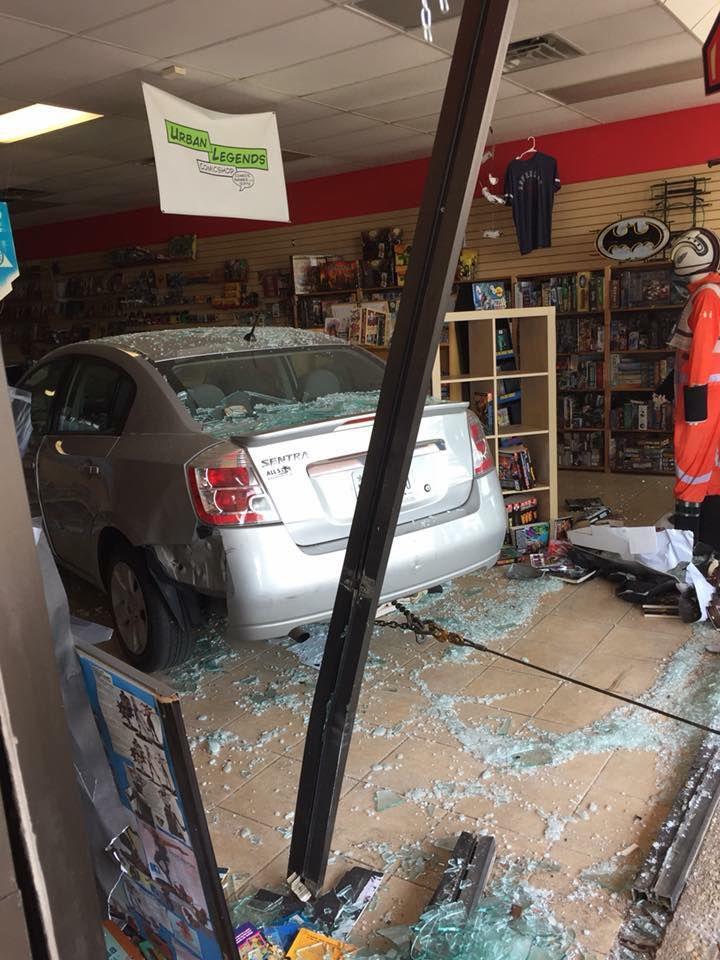 Despite it all, Urban Legends Comics bounced back and opened for business the following day.
A friend and loyal customer of the owners started a GoFundMe account to help cover damages that may not be covered under insurance. To help them reach their $5,000 goal, visit gofundme.com/urban-legends-rebuild.