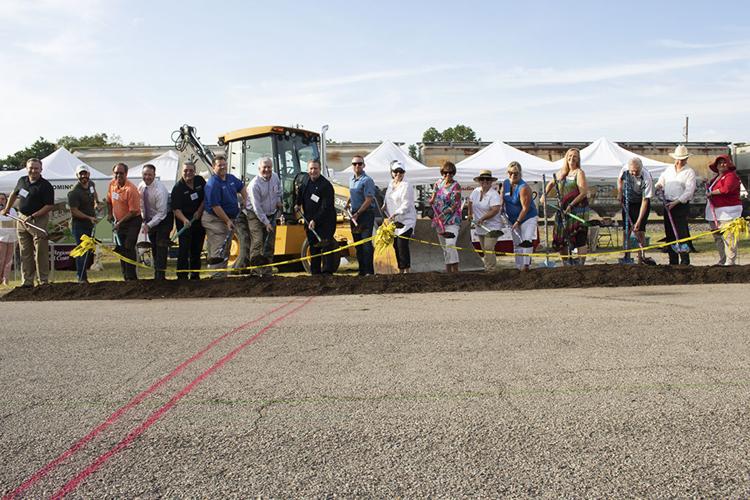 This past Thursday, Mesquite celebrated a step towards downtown revitalization with a groundbreaking to kick off construction of the Front Street Station project. This public event was held in the west 100 block of Front Street and featured treats, Marketplace vendors, artists, live music, and more.
"The groundbreaking ceremony allowed this community to take the next step in our journey to make Downtown Mesquite the best it can be. This downtown is valuable and important. It builds a connection between our families and our friends," said Mayor Stan Pickett. "Downtown Mesquite offers a framework of commerce and community. And, this will continue to be a destination of fun, food, and festivals. Together - as one community - we broke ground to build the future of Downtown Mesquite."
Front Street Station is a $5.5 million public improvement project that will update infrastructure, including new sanitary sewer lines, storm drain and water lines as well as the installation of three grease traps to accommodate restaurant development. New lighting, sidewalks, paving, shade structures, a stage area and more than 80 parking spaces will also be installed. In addition, there will be a pass-through "pocket park" that will allow pedestrians passage between Front Street and Main Street. Construction is expected to begin the week of Aug. 19.
For more information, visit cityofmesquite.com/Downtown.