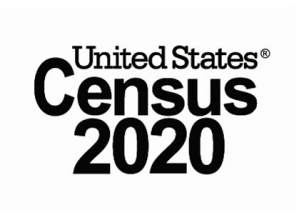 A presentation of the Census Complete Count Committee activities and project work plan was presented to the Mesquite City Council during Monday night's meeting.
Jeff Armstrong, director of Planning and Development Services, stated that the United Stations Constitution mandates that a census be done every 10 years.
According to the presentation, data collected is used to allocate federal dollars which have direct impact on planning for schools, transportation, health programs and other community needs. Census data is also used to draw districts which translate to congressional seats, and based on current estimates, Texas could gain three to four additional seats in Congress after Census 2020. The 2020 Census will be the first time individuals will be able to respond online or on the phone in 12 different languages.
The purpose of the complete count committee is to get the word out and provide opportunities for everyone to participate in the census.
"It is important that everyone counts," Armstrong said. "It's about having fair representation for everybody in this country. It is the Constitution that we have this census and the data is confidential."
He went over what the city and state stands to lose if undercounted. In fiscal year 2016, Texas received $59.4 billion based on the Decennial Census data; that is $2,132 for every Texas resident, according to the presentation.
In Mesquite, a 1 percent undercount would result in a loss of $3,092,396 in federal funding per year. Federal funds lost by Texas due to a census undercount are redistributed to other states. For example, for each federal dollar that Texas gives up, California gets an extra 13 cents.
Armstrong said the law requires the Census Bureau's information be confidential. By law an individual's responses cannot be used against them by a government agency or court in anyway.
The Census Bureau will not share an individual's responses with immigration enforcement agencies, law enforcement agencies, or allow that information to be used to determine eligibility for governmental benefits.
Debbie Anderson, chair of Mesquite's Complete Count Committee, said they are focusing on the hard-to-count populations which have historically been children under the age of 5, people living in poverty or experiencing homelessness, people of color, immigrants, people who move frequently or live in apartment complexes.
"Due to current political climate, many immigrant communities are on high alert for government agencies," she said.
According to the presentation, African-Americans and Latinos have been historically undercounted for decades, in part due to the fact that more than one in three African-Americans and Latinos live in hard-to-count census tracts.
Census day is April 1 and the committee has plans to get out into the community and work with the school district, faith groups and other organizations to provide opportunities for residents to participate.