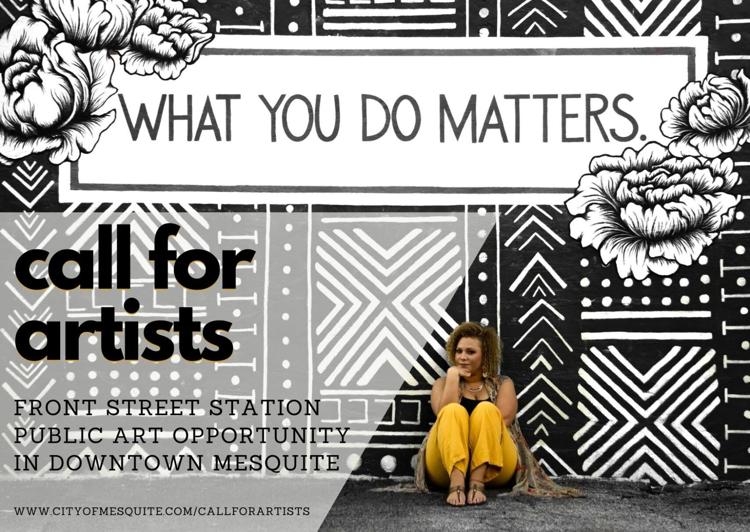 The city of Mesquite recently announced a call for art submissions for their new Front Street Station project in Downtown Mesquite. Artists have until Oct. 24 to submit their artwork for consideration for the public art opportunity. The artists whose work is selected will each receive honoraria of $500. Learn more at www.cityofmesquite.com/CallforArtists.
The call is open to all artists in Mesquite and the surrounding areas. Eight works of art will be selected and will be displayed for a minimum of one year. Front Street Station will have four large surrounds built to camouflage dumpsters placed throughout the new Downtown area. Each of these surrounds will have 10'x7' panels, where the art will be mounted. 
Front Street Station is a $5.5 million infrastructure improvement project that is set for completion in December. The project includes functional under-ground upgrades like the installation of grease traps to accommodate restaurant development. In addition, the project will feature more than 50 new parking spaces, a performance pavilion, an area for small events as well as a "pocket park" that will provide pedestrian passage between Front and Main Streets. Public art is also a key part of the vision for the new area.
Submitted artwork must be digital versions provided by the artist who owns the copyright. To learn more about the rules, the selection process and to fill out the application form visit www.cityofmesquite.com/CallforArtists.
For questions, email arts@cityofmesquite.com.