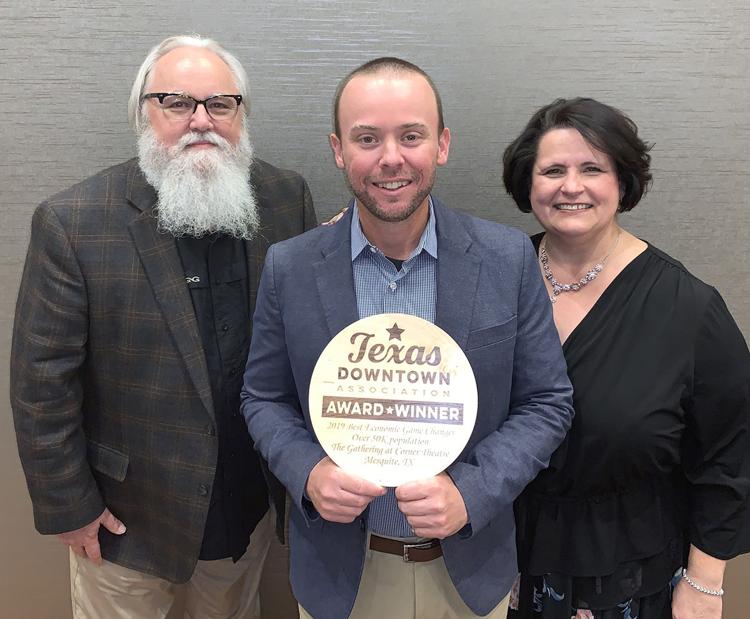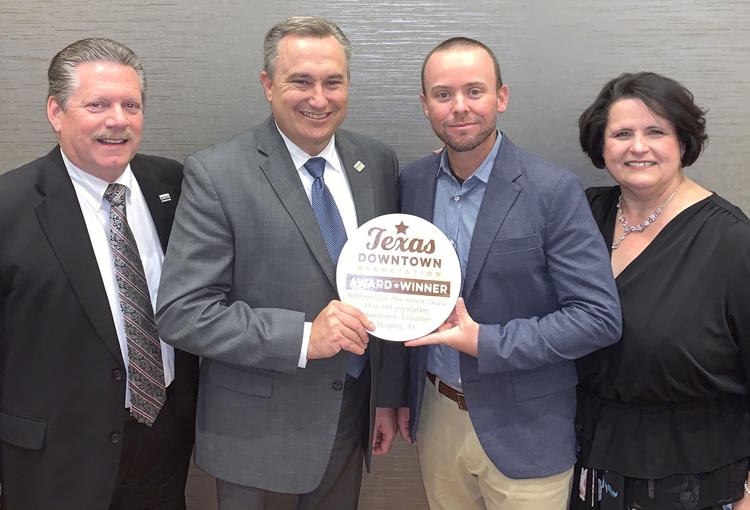 Downtown Mesquite's development efforts were recently honored with two statewide honors at the Texas Downtown Association's annual President's Awards Gala held Oct. 30 in Georgetown.
The partnership of the City of Mesquite and citizens to revitalize downtown won the Spirit of Downtown Award, which recognizes local projects that represent the overall efforts of the downtown or commercial district and their goals for the year. The Gathering at Corner Theatre won the statewide award for being the Best Economic Game Changer in cities with a population of 50,000 or more. This category recognizes projects, programs or promotions that had measurable impact on a downtown or commercial district in a striking and powerful manner.
"The Spirit of Downtown Award is especially gratifying for two reasons: first, this recognition is confirmation that, though our program is in its infancy, we are on the right path, and second, it underscores that successful downtown revitalization is a partnership of the private and public sectors," said City of Mesquite Downtown Development Manager Beverly Abell.
The Gathering was nominated for the Best Economic Game Changer Award due to its multi-faceted support of Downtown Mesquite development, from service on the original Downtown Stakeholders group, providing volunteers, hosting activities and more. Chief among the support for downtown was The Gathering at Corner Theatre hosting a pop-up business that evolved into a full-time coffee shop.
The awards were announced at the President's Awards Gala, which is part of the annual Texas Downtown Revitalization Conference. More than 100 nominations were submitted in nine award categories.
The Texas Downtown Association is a statewide, independent nonprofit organization that represent cities and towns of all sizes, economic development corporations, chambers of commerce, small businesses, nonprofits, and individuals from across Texas.