Patrick Harden and incumbent Theresa Daniel are running for Dallas County Commissioner, District 1, in the Nov. 3 election. Early voting runs Oct. 13-30. Below is a Q&A (Daniel didn't respond by Star Local Media's deadline):
Patrick Harden
County Commissioner, District 1
Republican
Occupation: Retention specialist
Number of years in county: 47
What is the biggest issue facing the county, and how would you address it?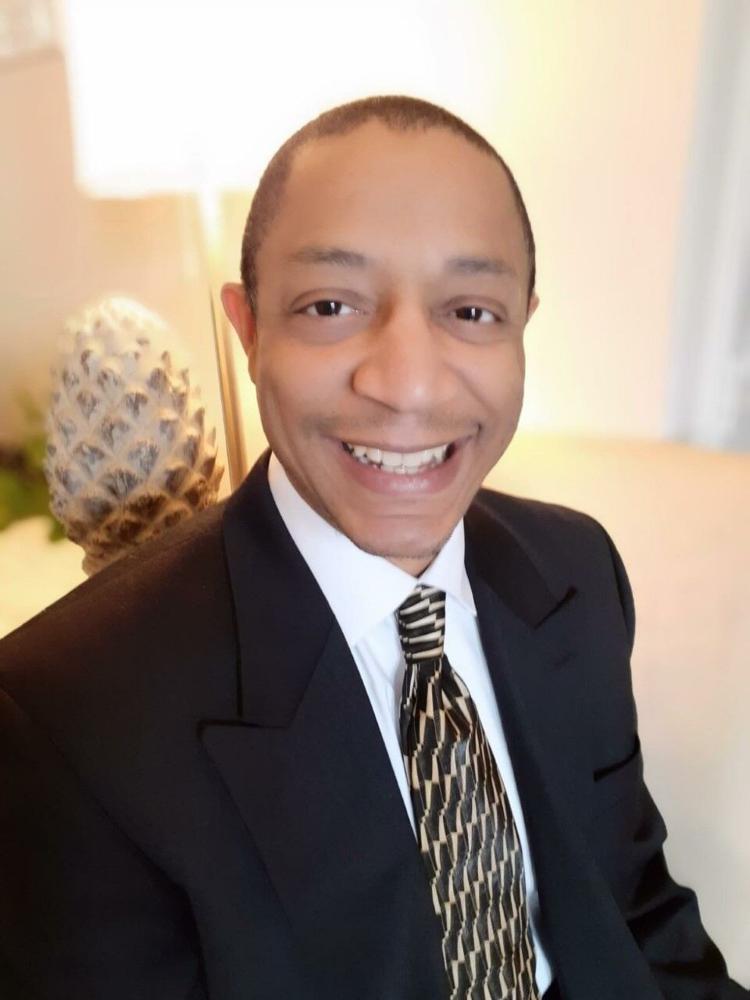 The biggest issue is finances. The orders from the Commissioners Court and the governor to close Texas have led to record setting unemployment. Families and business owners have been bleeding their savings, some have gone bankrupt, some have become homeless.
As Commissioner, I will work to open Texas and keep Texas open. We need to get back to allowing people the right to choose to work and businesses the choice to be open, as long as they are meeting guidelines to prevent the spread of infection.
The second pressing issue is crime. As commissioner, I would consult with the sheriff, where in the areas of crime can they assist other law enforcement like in the areas of theft, drug busts, drag racing, or street policing etc., and put together a plan. Then meet with the area police departments and municipalities to get buy-in and coordinate our efforts.
What are the biggest issues in your precinct, and how would you address them if elected?
The COVID-19 involuntary work stoppage has especially hurt those who live paycheck to paycheck. The longer we continue in the work stoppage the more people have to rely on entities outside of themselves. The local nonprofits in my district like Sharing Life, Good Samaritans in Garland, North Texas Food Bank and local churches have seen major increases in food distribution to county residents.
As commissioner, when it comes to the budget we need to make sure we do everything we can and not cut county jobs. We need to look at other alternatives, like cutting capital projects and use other saving mechanisms like merging departments before we decide to cut county jobs. We need people working.
We need to bring more awareness and mental health services for kids and children that are normally overlooked as parents deal with the challenges of COVID-19 and their own mental health forget about their little children who are not able to quite communicate what they are experiencing. Parents are not always aware of the signs or questions to ask their younger children to check a child's mental health. As commissioner, I will make it a focus to make the public awareness of mental health issues involving younger children more prevalent.
What would your priorities be regarding roads and infrastructure in the county?
Due to COVID-19, we should be focusing only on maintenance and repair. All major capital projects for roads should be frozen until the economy picks up.
In regards to maintenance and repair, as commissioner my first priority is to maintain the major arteries because we need to distribute goods, maintain tourism and get to and from work.
As a delivery driver I know there is a maintenance backlog because I have driven down roads in certain communities that are long overdue for repair. As commissioner, I would start with the longest overdue roads waiting for repair and maintenance and fix those first.
How do you feel the county has handled the pandemic response, and would you do anything differently if another wave hits?
The county's response was one big nightmare of one man, Judge Clay Jenkins, operating without working with the court or any of the city mayors.
When we have another outbreak or another wave hits, the public needs to be informed what to do and where to go for mild, moderate and severe symptoms for treatment. We need to protect and limit access to those who are at high risk of being infected.
Our medical community including pharmacy boards needs to allow primary care doctors access to appropriate medicine and treatments that will help those who are infected. Our medical community should decide about the urgency of needed surgeries.  
We need to make sure we make testing easy, accessible and accurate. That means having enough testing kits, access to labs and/or pharmacies that can provide accurate test results within reasonable timeframes. We need to have a plan in place if our hospitals become overloaded.
Why are you the best candidate for the county commissioner seat?
I love Dallas County, and I do not want to see it become like Chicago, San Francisco or Baltimore. I am a taxpayer's advocate who brings solutions and ideas to the court. I will stand for our civil liberties, will work full-time and be fiscally conservative with our tax money. I believe there are savings in the budget no need to raise property taxes. I do not believe in reallocating money from law enforcement.
Whereas my opponent will taunt experience, I would argue her experience is in wasting our taxpayer's money (over $30 million), not providing adequate software to keep our county safe (over 7 year burden where criminal judges and jail personnel have been ill equipped) Not to mention she supported Clay Jenkins decisions doing COVID-19 to crush our civil liberties.
We all witnessed people protest for change, yell for change and now you can vote for change. We can't be serious about wanting change, if we keep voting the same people in office. It's time to move in a new direction. Patrick Harden is your choice for change.
Theresa Daniel
Incumbent
Did not respond to Q&A by deadline