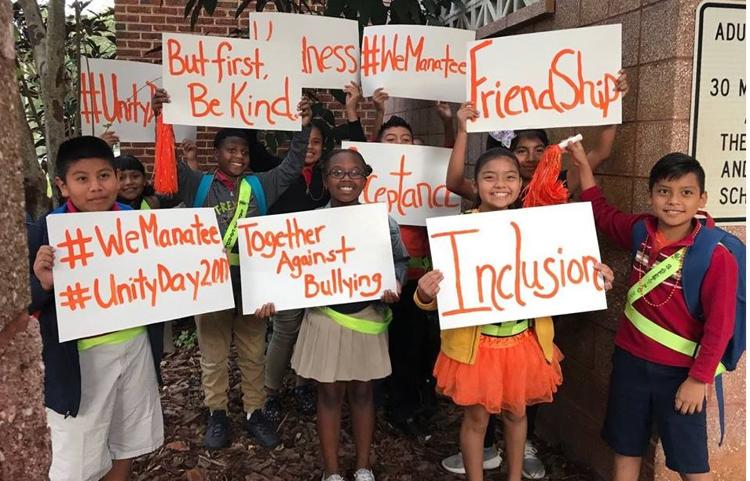 October is National Bullying Prevention month, and Mesquite ISD staff is encouraging everyone in Mesquite to wear orange on Oct. 23 for Go Orange Day in Mesquite to show their support.
Director of Guidance and Counseling Kem Edwards made the Go Orange Day in Mesquite announcement during the Oct. 7 MISD board meeting.
"We like to focus on kindness and creating that culture of kindness and inclusivity, and we like to focus on that emotional wellness piece. The reason that is important is because at the foundation of everything we do in Mesquite ISD counseling we believe that a sense of belonging, a soft place to land, and a safe relationship is the foundation," she said.
This is just one aspect of MISD's Cultivating Culture initiative, which is a year-round commitment to building an environment of integrity, empathy, grit, embracing diversity and service across the district.  
"While bullying may not be an ever-present thing for every child in our district, it is nonetheless a reality for children in our district. And as long as that is happening we need to continue to work to better the conditions for children who are here to learn and grow," said Superintendent David Vroonland.
"Orange provides a powerful, visually compelling expression of solidarity," said Paula Goldberg, executive director of PACER Center. "Whether it's hundreds of individuals at a school wearing orange, store owners offering orange products, or a community changing a landmark to orange, the vibrant statement becomes a conversation starter, sending the supportive, universal message that bullying is never acceptable behavior."