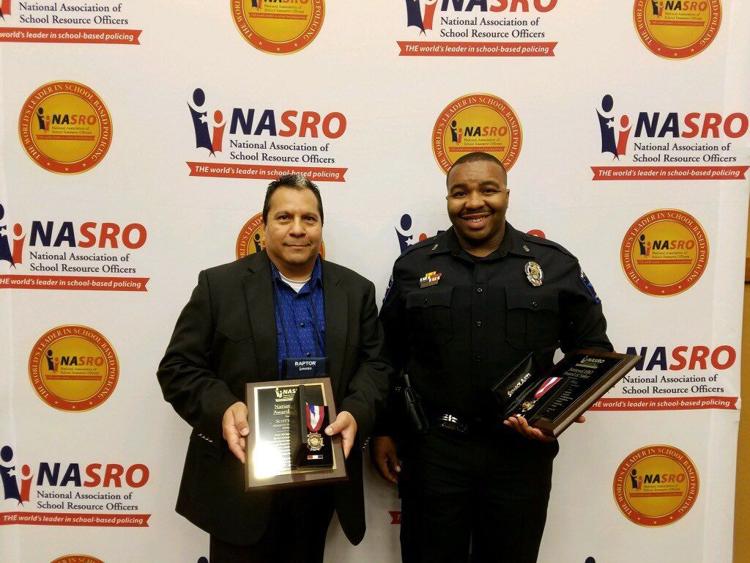 The National Association of School Resource Officers (NASRO) recognized chosen school resource officers across the nation at the NASRO conference in Pigeon Forge, Tennessee on June 24.
School resource officers are specially trained law enforcement officers assigned to work in schools, and these chosen SROs have made specific and significant contributions to their local communities and/or school districts.
The SROs were recognized in several categories and two of Mesquite PD's own, officers Brian Hill and Scott Jimenez, were chosen as this year's recipients of the NASRO's Medal of Valor award for their bravery and heroic acts in relation to the tragic Mesquite ISD bus accident on Oct. 3, 2018.
According to NASRO's press release, Hill and Jimenez entered a burning school bus after the bus crash and worked to protect and rescue a trapped, 12-year-old girl. They fought valiantly for five minutes, until the bus became engulfed in flames and smoke, forcing them to make the difficult decision to abandon their efforts. The girl perished. It was later discovered that Jimenez suffered a heart attack during the incident.