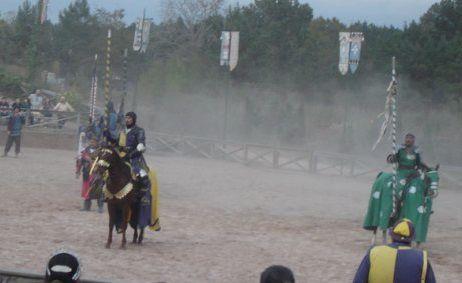 The 19th annual PumpkinFest event will take place on Saturday, October 19, from Noon – 6 p.m. at Valley Creek Park located at 2482 Pioneer Road. 
One of the highlights of this year's event is live jousting performances. Witness the finest equestrians, trained in the medieval martial arts of jousting and combat, face off in an arena setting. Prior to the jousting performances, foot soldiers in medieval suits of armor, will demonstrate various battle techniques.
In addition to the live jousting tournament, two falconry bird shows will take place at 3 p.m. and 5 p.m.
Parking and admission to the event is free. Food, games, and some activities will have a small fee.
For more information about PumpkinFest visit cityofmesquite.com/PumpkinFest or call Mesquite Parks and Recreation at 972-216-6260.