In celebration of Texas Municipal Court Week the City of Mesquite announced Yelena Kimble as the 2019 Court Clerk of the Year and Deputy Marshal Jeffrey Williamson as the 2019 Deputy City Marshal of the Year.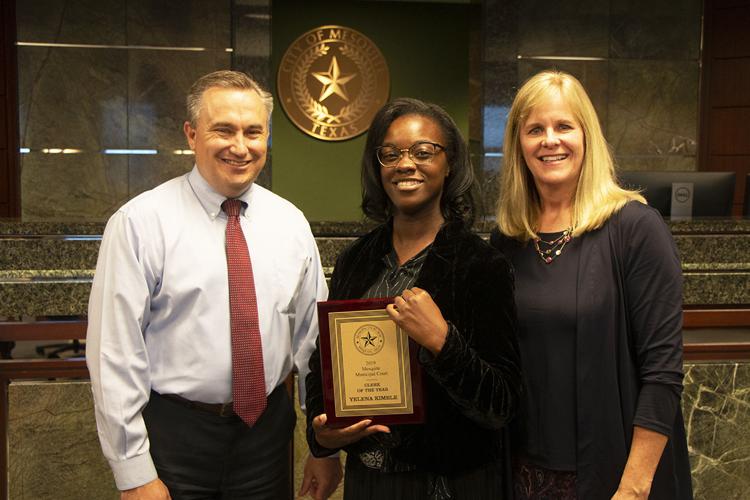 Chosen by her peers, Kimble was honored for her customer service, teamwork and the positive attitude she demonstrates in her role. Williamson, a United States Marine Vietnam Veteran, has received several commendations and has been instrumental in various roles within the City's Municipal Court operations.
The Mesquite Municipal Court was officially established in September of 1960. In 2012 Mesquite Municipal Court become a Court of Record. The City Marshal program began in 2015 and now has 12 officers serving in the program. Today, the Mesquite Municipal Court has about 5,000 customers per month to address warrants, pay fines or attend court proceedings.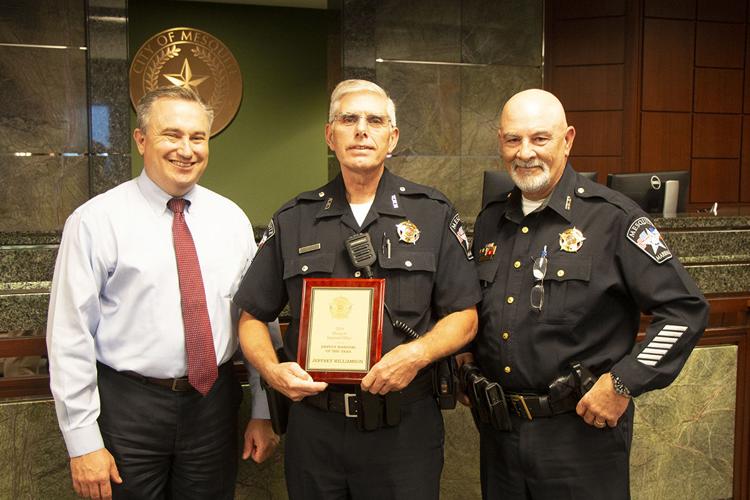 During the Texas Municipal Court Week, Nov. 4 – 8, the city also provided various public safety messages and presentations to customers regarding the dangers of distracted driving, and in April they have plans to visit local high schools during Alcohol Awareness Month to promote traffic safety.