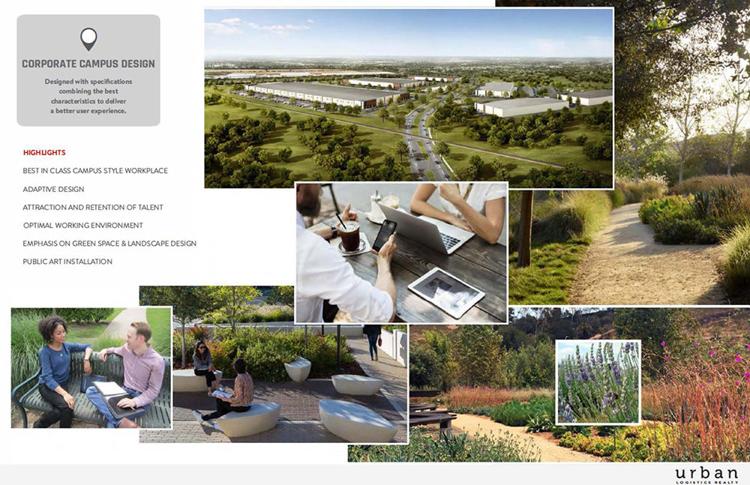 A public hearing was held during Monday night's Mesquite City Council meeting to consider an ordinance for an application submitted by Dan Warfield of Halff Associates Inc. for a change of zoning from light commercial to planned development – industrial to allow an industrial multi-tenant business park at 1201 Republic Parkway and 1200 IH 30. Council also considered an ordinance by the same applicant for a change of zoning from planned development – commercial Ordinance No. 2067 to planned development – industrial to allow an industrial multi-tenant business park at 1650 Republic Parkway.
Three responses in favor and none in opposition to the application were received from the property owners within the statutory notification area for the first application, and two responses in favor and none in opposition to the latter.
The Planning and Zoning Commission recommended approval with certain stipulations for both.
This industrial business park on 80 acres is near I-30 and Republic Parkway, and the proposed project will include five buildings that will encompass more than 979,000 square feet of industrial space. Urban District 30 is a $71 million investment by Urban Logistics Realty and is expected to generate more than 500 jobs in Mesquite.
"We are excited about the possibilities of this project. It will be a Class A urban industrial campus and will offer adaptive design elements to clients to attract and retain workforce," Economic Development Director David Witcher said. "The concepts for the innovative architecture of the buildings will be a blend of functionality and attractive aesthetics."
He explained the proposed project will have an emphasis on green space as well as public art.
According to city staff, with double-digit population growth from 2010-2016 in the Dallas/Fort Worth region, Mesquite continues to be an appealing location for business growth. The expansion of e-commerce and direct-to-consumer business models has created an increased demand from retailers for industrial and logistics locations near residential growth.
"Located near the intersection of I-635 and I-30, Urban District 30 represents an extremely rare opportunity to create a critical mass of true infill logistics product," said Jason Nunley, president of Urban Logistics Realty. "The proximity to a major urban core, coupled with a great labor market, help make this one of the most compelling business centers in North Texas."
The council approved the zoning change requests and plans to continue conversations with Urban Logistics Reality on an incentive agreement. There are plans to potentially break ground this year.