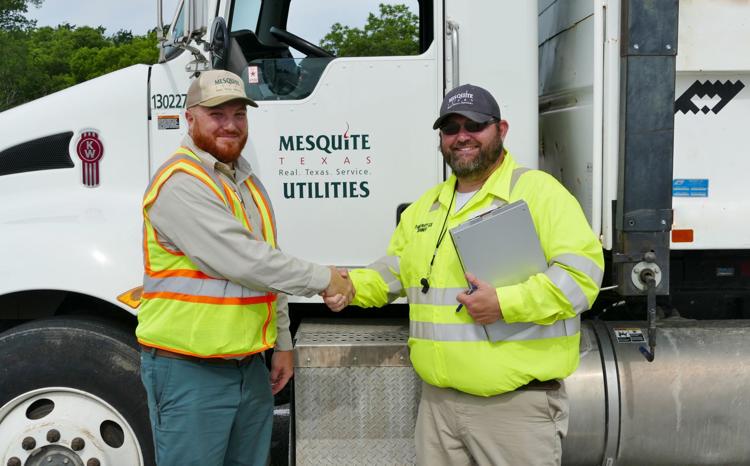 The City of Mesquite recently became the first and only municipality in Texas eligible to award Commercial Driver Licenses (CDL) at a non-Texas Department of Public Safety (DPS) location. After extensive training, education, and testing, two of the city's public works assistant managers earned Third Party CDL Examiner certification to test the equipment check and driving portions of the CDL exam process and award licenses. The new program has made the City of Mesquite a more attractive employer to those seeking jobs that require the license.
"Many City jobs require employees to obtain a CDL," said City of Mesquite Public Works Director Matt Holzapfel. "This process can be very long and difficult to schedule, due to the high demand for testing at DPS locations. The benefit to in-house evaluations is the increased availability for testing as well as convenience for employees. The program also benefits the citizens we serve, as new hires are trained and on the job quicker than before."
Holzapfel indicated that the city will hire employees without a CDL for jobs that require the license with the condition the qualification be obtained within six months of employment.
The innovative program was accomplished through the combined efforts of Public Works, Human Resources and Risk Management staff. Since April 2019, nine employees have been awarded their CDL by the city's examiners. A CDL is required to drive large commercial vehicles and buses on public roadways in Texas and in the United States.