Two more Mesquite ISD teachers joined the ranks of Apple Corps during Monday night's regular MISD school board meeting: Floyd Elementary fourth grade bilingual teacher Julio Pena and Seabourn Elementary bilingual teacher Rocio Almanza.
The Apple Corps program rewards excellence in teaching by honoring outstanding MISD teachers. Created in January 1990, this honorary program inducts two new teachers each month at the regular meeting of the district meeting. These educators are nominated by their peers and approved by administration and enjoy many forms of public recognition and appreciation each year.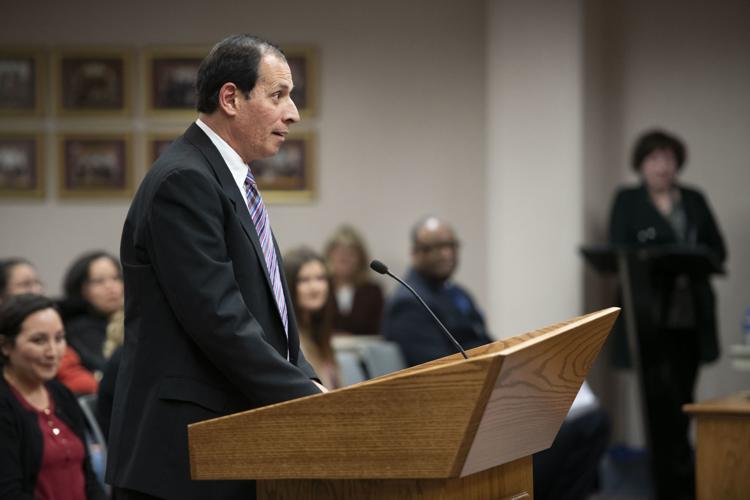 "I first heard of Dr. Pena when I was actually at another campus and the district had recognized him for his perfect attendance over a 10-year span, and at the time I thought what a dedicated and truly amazing individual and educator to commit to the students in that form," Floyd Elementary Principal Kelsey Bowles said. "You can imagine my delight when I came to Floyd as the principal and had the opportunity to serve alongside Dr. Pena and truly get to experience the effectiveness and awesomeness that he is as a teacher.
Pena said he decided to become a teacher because he learned from his own teachers that it can be a way to help others and share what he knows and to learn from others.
He came to Mesquite 12 years ago from Mexico where he taught at a university for many years.
"I like to teach because I think kids can learn and can reach their fullest potential if someone helps them," Pena said. "My philosophy of teaching is help others, learn from others, and share what you know."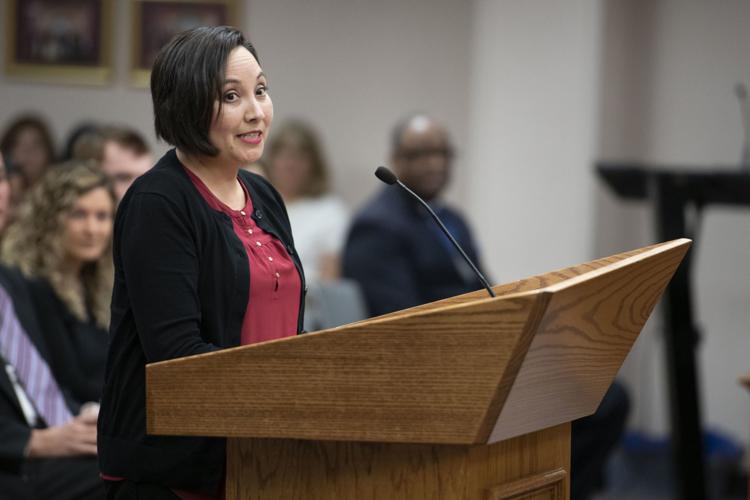 Another bilingual teacher recognized that night was Almanza who has been an educator 18 years, six of those in MISD. She's also a North Mesquite High School graduate.
"Ms. Almanza creates a culture in her classroom where not only does she hold her students accountable, but they hold each other accountable. They give each other feedback and they all are encouraging of one another to really help each other grow and excel," Seabourn Elementary Principal Renea Kern said.
Kern added that Almanza stands out as a leader on campus because of the innovative ideas she brings to her classroom.
"She's research-driven, and everything in her classroom has a purpose," she said.
Almanza said she got into teaching because of her desire to learn.
"I love learning and I feel like I can empower children so that they can become independent learners themselves," she said. "I also had amazing teachers who inspired me, who didn't give up on me and who challenged me. And I feel that I'm making an impact in my community by teaching."
"I feel that children are capable of critical thinking and constructing their own knowledge, and I'm just the facilitator, I'm there to provoke curiosity and thinking," Almanza added. "I believe that children, even very young children, are capable of collaborating and communicating and constructing their own theories of the world."