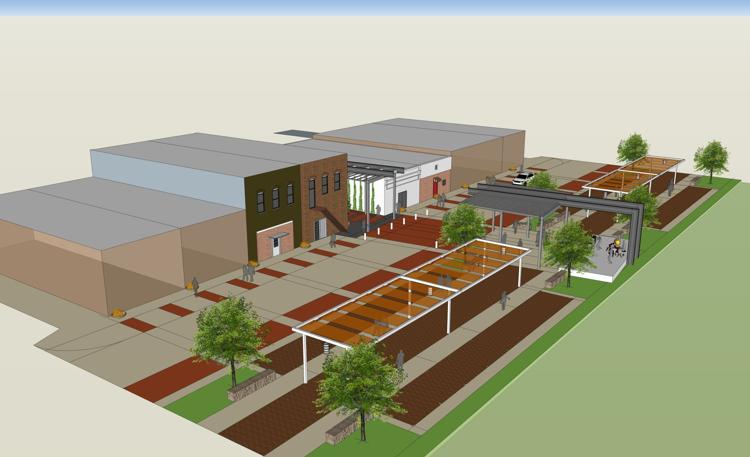 During Monday night's regular meeting, the Mesquite City Council approved a construction contract for the Front Street Station infrastructure project in Downtown Mesquite.
City Manager Cliff Keheley said that in 2016 the council got together and put forth the direction to revitalize downtown.
"Over the past few years the council's been extremely supportive of those efforts. We have formed stakeholder groups and citizen groups to provide input on how to, and what downtown will be for the coming generations," he said. "Most significantly, we undertook an effort to identify infrastructure projects that would be needed to guide us over the next 10-15 years, to truly make an impact on the community downtown."
The $5.5 million project will improve infrastructure such as drainage and lighting, add more than 80 new parking spaces, and will create an event space, performance pavilion as well as a pocket park that will serve as a pass-through from Front Street to Main Street. Construction is scheduled to begin in August and is expected to be completed in 2020.
"Front Street Station is a stakeholder vision about to become reality," said Downtown Development Manager Beverly Abell. "This project hits on so many fronts necessary to downtown revitalization, among them flexible event space and solid infrastructure to support a growing business base."
According to the city, a vibrant downtown is a primary goal of the council. Since the downtown program began in 2018, several efforts have been achieved. Mesquite was designated a Texas Main Street Program Community, which brought the First Lady of Texas, Cecilia Abbott, to visit Downtown Mesquite to celebrate the designation.
Council also approved a Façade Improvement Grant program in May to encourage Downtown Mesquite property owners to improve the outward appearance of their downtown locations. Volunteer committees and an advisory board have also been created.
Visit cityofmesquite.com/downtown for more information.