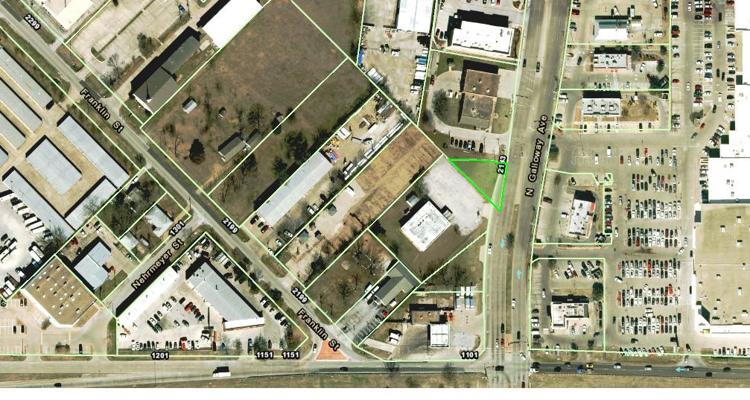 During Monday night's Mesquite City Council pre-meeting members heard a presentation from Assistant City Manager Ted Chinn about a donation offer of a vacant .166-acre commercial property tract located at 2129 N. Galloway Ave.
Chinn said the city was approached by the property owner to see if they would be interested in accepting a donation of the land, which is situated between Fire Station No. 5 and the Masonic Lodge #928.
"It's rather flat, vacant and really has no development potential, (and) there's no access off of Galloway," he said.
The property is zoned commercial as are the surrounding properties. The current Dallas Central Appraisal District value is $7,230. The owner has $5,491.69 in delinquent taxes, and of that the city's portion is $1,321.14. There are also $5,870.93 in outstanding mowing liens, according to the presentation.
"Staff is willing to accept the donation contingent upon the property owner paying all delinquent property taxes in full, as well as prorated current taxes, and we would forgive those outstanding mowing liens," Chinn said.
He added that the fire department is willing to maintain the property since they already do on occasion.
"The benefit to the city would be possibly additional parking if the station were ever expanded like we're doing Station No. 4 now," Chinn said.
Council was on board with the donation if the owner pays off delinquent taxes.
Staff will bring back a donation agreement before the council at its next meeting.