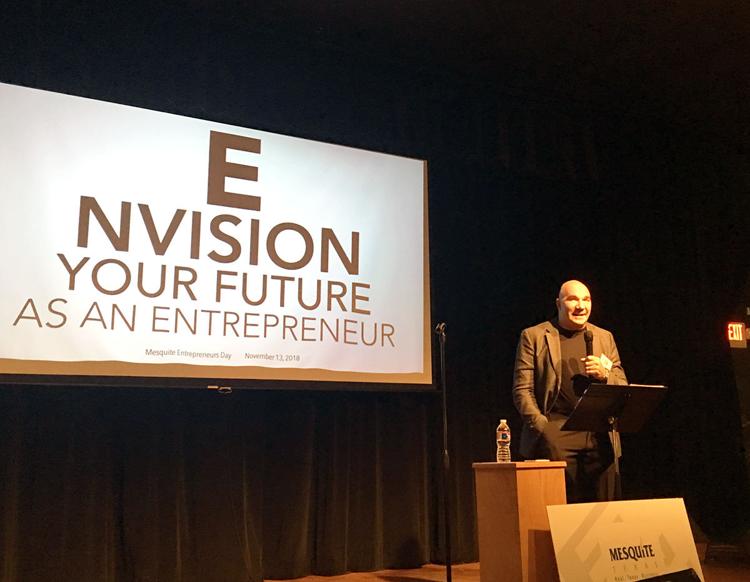 Mesquite will focus on those who have a small business or have considered owning their own business. The 2nd annual Mesquite Entrepreneurs Day is Nov. 12, from 4 - 8 p.m. at the Mesquite Arts Center, 1527 N. Galloway Ave. The activities will feature a series of mini workshops, resource tables, collaboration sessions and business networking.
"Entrepreneurs Day is an opportunity to empower small business owners and dreamers. We are excited to offer this conglomeration of area resources under one roof. This is aimed at not only emerging entrepreneurs, but those already in business," said Kim Buttram, Assistant Director of the City of Mesquite Economic Development Department.
Entrepreneurs Day is a project of the Mesquite Business Retention and Expansion team, a partnership of the City of Mesquite, Eastfield College, Mesquite Independent School District, Mesquite Chamber of Commerce and Workforce Solutions of Greater Dallas. The program is presented in association with the Dallas Metropolitan Small Business Development Center and the Small Business Administration.
There will be three concurrent interactive workshops held on a repeating basis with a break for business awards and a case study. The workshops will focus on planning, starting and managing a small business. Panels of experts in each subject area will speak and offer information to assist entrepreneurs.
Tickets are $20 per person and are available at MesquiteEcoDev.com/events. Registration includes bilingual presentation materials and services as well as dinner. For more details contact Kim Buttram at kbuttram@cityofmesquite.com or 972-216-6446.