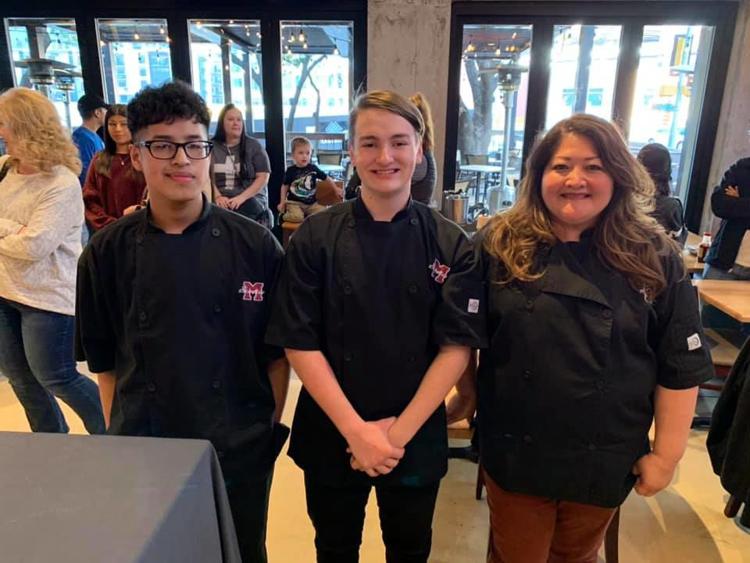 For the second year in a row, Mesquite High School's culinary students won the Kids Fit Menu competition.
The Kids Fit Menu contest is part of Kids Teaching Kids in which Medical City Children's Hospital and the Texas Restaurant Association Education Foundation (TRAEF) partner with high schools participating in the Texas ProStart culinary program to engage kids and families in better nutrition.
The participating high schools are tasked with creating a healthy menu item for kids, and this year the winners' item will be featured in the Village Burger Bar, available in February.
Mesquite High School culinary students Houston Dockins and Jared Huerta, both juniors, were celebrated for their winning creation during a check presentation to debut their menu item Monday afternoon at the Village Burger Bar in downtown Dallas.
"It's exciting that they have this opportunity," said Sandra Sepulveda, MHS culinary instructor. "It's helping them grow and develop as young chefs, and hopefully it'll encourage them to continue pursuing this as a career. I'm just really proud of them."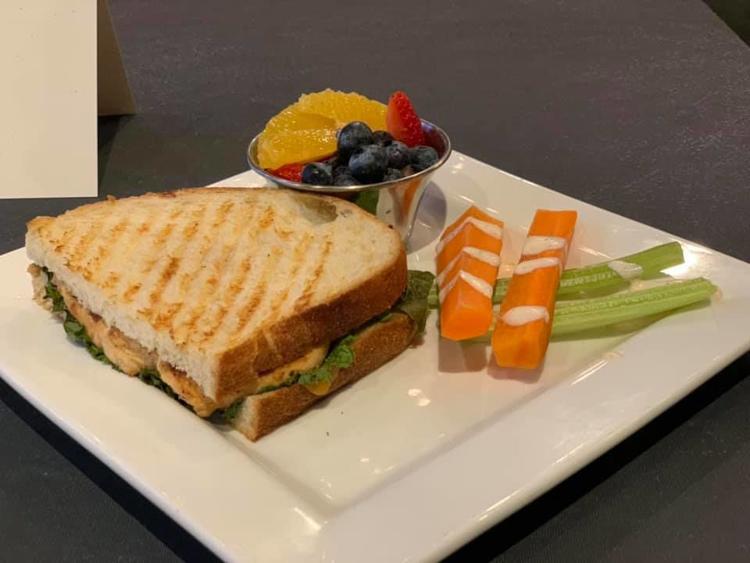 The duo's creation was a grilled chicken panini served with a side of fruit medley and carrots and celery sticks.
"We wanted something that kids could eat with their hands instead of utensils. We didn't want to go with red meat because kids tend to stay away from red meat, so we went with chicken," Dockins said.
"It gives me a sense of pride because we worked really hard creating this," he added.
The duo earned $800 for their culinary arts program for making it to the finals and another $500 for their entree being selected to be featured on all Village Burger Bar menus.