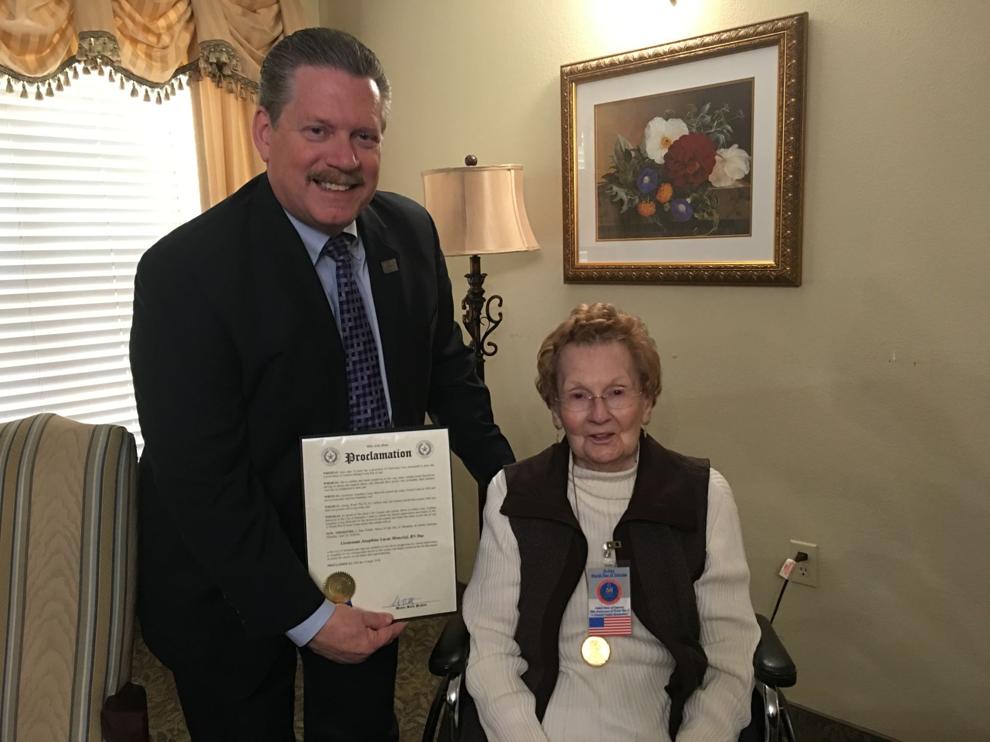 One of the few surviving World War II Army Corps nurses was recognized Thursday afternoon at Town East Rehabilitation and Healthcare Center.
Second Lieutenant Josephine Lucas Moncrief RN, 97, entered the Army Nurses Corps in 1942 and served she was honorably discharged.
During WWII, 16.1 million men and women served the country with less than 4 percent still living today. The U.S. is losing about 372 WWII veterans each day, according to the U.S. Department of Veterans Affairs.
It is estimated that within 15 years, there will no longer be any living veterans from this conflict. Due to combat and harsh conditions of the war, many women found themselves serving as nurses and in administrative or support duties, and although their service was invaluable, their numbers were few in comparison.
Moncrief is one of 15 World War II Army Corps nurses who still remain.
During the ceremony, she was presented with an American flag, a Military Appreciation Certificate, a WWII 50th Anniversary Commemorative Badge, and Mayor Stan Pickett presented her with a proclamation.
The proclamation recognized April 26, 2018, as Lieutenant Josephine Lucas Moncrief, RN Day.
Additionally, the Mesquite Rotary Club presented a $1,000 check to go toward the Mesquite Veterans Memorial.