The Mesquite ISD Communications Department gave the Board of Trustees an effectiveness report on their department during Monday night's meeting in their specific fashion – by sharing testimonies from MISD staff in a video presentation.
The Communications Department works with all campuses, departments and trustees to help promote the district, solve problems, inform student families, share stories and much more.
"The beauty of communication and the print shop is you can say, 'I want to do something' and not even really know concretely how it should look or what it's going to be like and they'll help," said Kem Edwards, director of Guidance and Counseling.
The Communications Department also helps with the school catalog, the district news, graphics, videos, photos, brochures, websites and social media.
Jennifer Morris, director of Professional Learning, said the department helped create the "Need to Know in 90" video series, which is available to all first-year teachers.
"Thanks to our MISD Communications team, we were able to bring an incredible resource to life for our brand new teachers in MISD," she said. "It has been an outstanding resource for our first-year teachers. We get so much great feedback about those videos and them accessing those videos. This video series has had a huge impact on the success of our first-year teachers in MISD."
When the pandemic hit, the Communications Department was there to assist where they were needed.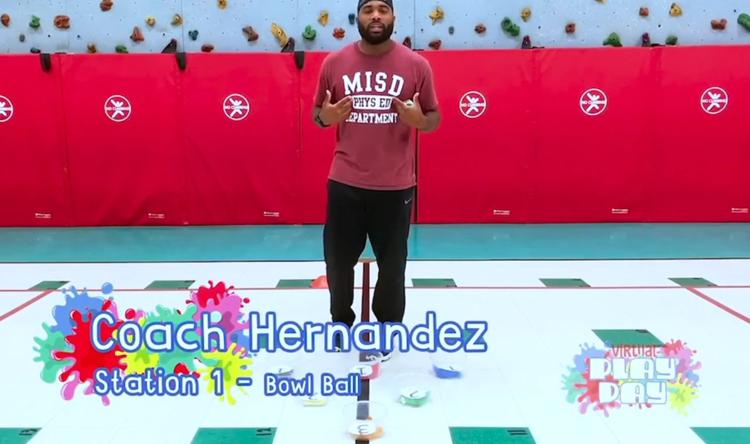 "This year our P.E. department decided that even during quarantine we weren't going to let the year pass without having Play Day for our students. So we had this big idea of putting together a virtual Play Day, and thanks so much to the Communications Department that took our big ideas and brought them into reality, and it turned out to be the most fantastic experience for our students ever," said Wendi Hatley, director of Physical Education and Health.
"We can't take for granted the significance of this department and what they do for us and getting out our messaging," said Superintendent David Vroonland. "We're in a very challenging time between COVID and race issues affecting our country, affecting our world right now. I have the utmost confidence in Laura (Jobe)'s department to communicate out to our public where we are and what we're doing, things like that but it puts a lot of pressure on her and her department because they are in essence the means by which we get out everything that we can get out."