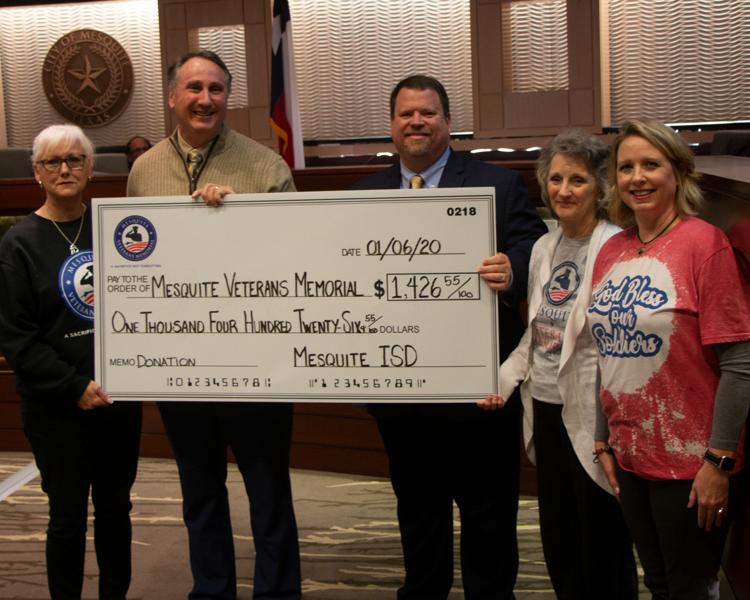 Mesquite ISD Superintendent David Vroonland, on behalf of the school district, presented a check to the Mesquite Veterans Memorial campaign during Monday night's City Council meeting.
The money was raised during the district's annual pancake breakfast, which is free of charge to any veteran.
Vroonland said the district wanted to get involved and decided on a pancake breakfast two years ago. The money they raise from this goes toward the new veterans memorial, and this year the district raised $1,426.55.
The Mesquite Veterans Memorial is a community project to build a new place of honor for all military veterans and their families. The memorial will include a plaza, an area of recognition for those from Mesquite killed in service and various other tributes to military service.
The memorial is expected to be completed this year. For more information or to donate, visit cityofmesquite.com/1949/mesquite-veterans-memorial.