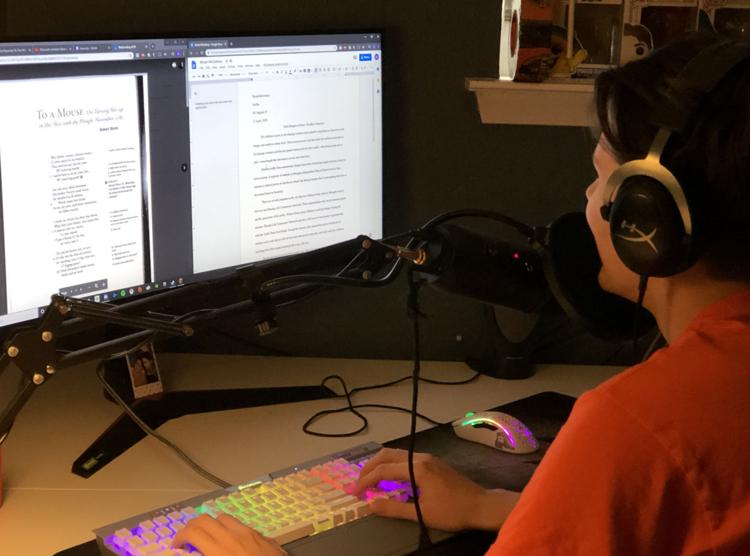 Mesquite ISD just announced an updated plan to reopen following the July 16 Dallas County Health and Human Services order that campuses must remain closed through Sept. 7.
The 2020-21 school year will still begin Aug. 17, but all students will be learning remotely through the district's Learn Anywhere platform. Online-only learning will continue at least through Sept. 11.
"To prepare for the possibility that DCHHS may extend the order beyond Sept. 7, we will continue online-only learning through Sept. 11, unless local or state officials order otherwise," said Superintendent David Vroonland. "We hope this advance notice to our parents will allow them to make arrangements to best manage the online-only environment for several weeks. In addition, we are taking steps to ensure that we can remain flexible during this uncertain time, and we are prepared to continue online-only learning beyond these first four weeks of the school year, should that be required."
"Please know we are ready to get back to educating our students," said Vroonland in a video message to families. "We miss them and want to get to see them back in our schools again soon."
The superintendent went on to explain that many parents are depending on campuses to open so that they can go to work and provide for their families.
"Our goal is to return to on-campus learning as soon as possible," he said. "However, we are committed to providing a virtual option for those families who are not comfortable returning to school."
Families who want their children to continue learning at home when campuses reopen must enroll in the district's Virtual Learning Academy (VLA) through Skyward Family Access. The district has extended the VLA enrollment deadline to 8 a.m. Aug. 3.
To support its online learning efforts, Mesquite ISD will also issue an internet-ready device to every student who requests one as well as a hot spot, if needed. Each campus will distribute Chromebooks, iPads and hot spots Aug. 3-5.
The information released today is subject to change as a result of new county or state orders; therefore, parents are encouraged to visit the district's Return to School 2020-21 webpage at www.mesquiteisd.org/return-to-school for the latest updates.